Buy safely online | Delivery to your door | Trade-in possible
Volvo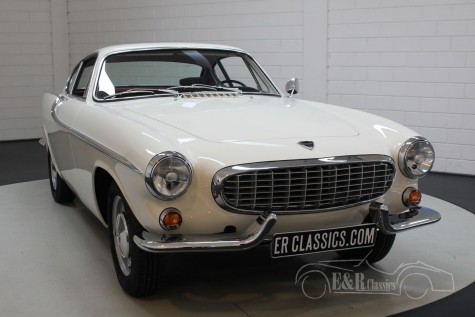 Are you the proud owner of a Volvo classic car and are you looking for parts? Then you have come to the right place! On this page we would like to share our expertise in the field of classic car parts and introduce you to a number of Volvo specialists. These Volvo specialists all have a web shop where you can quickly and easily order new and used/second-hand classic car parts.
Free advice on parts for your classic Volvo
Volvo is a very popular brand among classic car enthusiasts and it is therefore not surprising that there are many providers where you can buy parts. Before you start looking for parts for your Volvo classic car, it is wise to consider what you are going to do with the classic; are you going to drive small distances with it or are you going to travel around with the car and it must be able to make a lot of kilometers. Are you going for new parts or may they also be used/second-hand. In any case, it is important to buy the right parts so that you can enjoy your classic Volvo for as long as possible.
At E&R Classics, our team of more than 20 mechanics is working every day to get all classic cars in top condition. They know better than anyone what to look out for when buying spare parts for your classic Volvo.
Classic car parts for various Volvo models
Volvo is a brand with many popular classic car models. Some of the most popular Volvo classic cars are: the Volvo PV544, Volvo Amazon, Volvo P1800 and the Volvo 142. Specific parts are available for all different Volvo models. In the web shops of the specialists below you can easily filter by model, year of construction and the type of part you are looking for. Then you can easily compare different providers until you have found the right parts for your classic Volvo.
Some of the most bought parts for classic Volvo cars are: gaskets, brake discs, brake pads, water pump, radiator and more. You can also think of optical parts such as decorative strips, mirrors, bumpers and windows.
Looking for a Volvo classic car parts specialist?
Do you want to buy parts for your classic Volvo online? Then let E&R Classics, the largest classic car specialist in Europe, advise you. With more than 400 classic cars in stock, including Volvo, we can give you better advice on classic car parts. Click on one of the links below and view the web shop of one of the Volvo specialists. E&R classics does not sell or deliver parts itself, these specialists will do that for you.
Always more than 400 classic cars in stock
In addition to advice on classic Volvo car parts, you can also contact us for buying and selling classic cars. With more than 400 classic cars and youngtimer cars in stock, we can call ourselves the largest classic car showroom in Europe.