November 1 (All Saints Day) OPEN - Sunday November 7 EXTRA OPEN from 12:00 to 16:00
Classic cars for saleSell your car
CLASSIC CARS FOR SALE
Welcome to the website of E & R Classic Cars Holland, THE Oldtimer and Classic Car specialist.
Our company emerged from our passion for classic cars. Due to the successful results, E & R Classic Cars has become one of the largest classic car dealers in Europe. We're specialized in purchasing, selling and consignment of oldtimers and classic sports cars. We purchase and sell a wide range of classiccars but the emphasis lies on the following brands: MG, Triumph, Austin Healey, Jaguar, Porsche and the classic Ford Mustang. Besides these brands you'll also quite regulary find unique models from other historic brands in our showroom, such as Rolls Royce, Bentley, Buick, Cadillac, Alfa, Fiat, Volvo and Volkswagen. Come visit our showroom in Waalwijk!
Each and every oldtimer is unique and differs from another. Let us help you making the perfect choice that suits you. Circumstances such as budget, phase of life, family composition, technical knowledge and perhaps the desire to work on an oldtimer yourself vary by customer. Even if you have no technical knowledge at all you can still have fun with a well maintained oldtimer by E & R Classic Cars.
Nowadays you don't need to work on oldtimers yourself anymore, those days are over. However, we also do have restoration cars for enthusiasts who like to restore a vintagecar themselves. We can also assist in a restoration project.


BUYING A CLASSIC CAR?
We always have over 400 classic-cars for sale. Looking for an original classic car? You've come to the right place! The oldtimers in our inventory are coming from all over the world. Because of our competitive prices, we sell our classic cars worldwide, and have experience in arranging transport around the globe. Besides purchasing, selling and consignment, we also offer technical services in a fully equipped workshop with specialized and trained oldtimer-mechanics. We can provide you with all necessary activities to your classiccar. Wether your oldtimer needs welding, painting, service or repair, you're always welcome to our workshop.
All cars sold by ERclassics (except restauration projects) have been thoroughly tested and checked with a 125 points checklist in our professional workshop. Through our years of experience we have been able to develop this complete checklist to guarantee quality and safety of our classic cars. Our comprehensive classic car checklist contains items such as corrosion and damage inspections, cylinder compression tests and much more. After completing the checklist, repairs or maintenance will be performed if necessary, so we can make sure that you'll be buying a roadworthy and fully reliable classic car!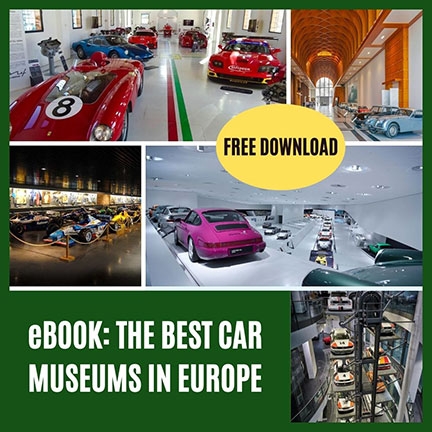 In-house workshop with over 20 mechanics

Registration and inspections (NL/BE/DE/FR)

International door to door delivery
Jan en Lizebeth, The Netherlands



We would like to thank you very much for all your efforts. We are very satisfied with how everything went. We hope to enjoy the 2CV for a long time.

Garret, Ireland



My car arrived and I collected it today. I'm very pleased with it. I hope to deal with you again in the future, thanks again.

Marnick en Kathleen, Belgium



Thanks for the smooth delivery. Never had such a service and we really mean that! We will certainly come by again.

Lan, USA



The Lancia Aurelia B21 arrived to Long Beach and been waiting for US Custom inspection and release soon. This is the second cars bought from your Company and overseas as well. Those cars need to much from your help. Taking this opportunity, I would like to thank you for your constructive cooperation and looking forward to having many more fruitful relationship business together in future.

Christian , France



We have received the BMW Z3 well. Nothing to report. Everything is fine. Thank you for your collaboration and if one day you spend in Nîmes do not miss to visit us.

Klaus, Germany



All went well. 1 hour after delivery the car had his registration number. everyone who I showed my dream was excited, thanks again.

Ferdinand, Netherlands



Thank you for the good service and we are looking forward to our new addition.

Katrin, Nederland



Last September, I purchased this beautiful 1975 Volkswagen "Bulli" from you. It was love on first sight and I am still a very happy driver! I can't wait to take it out on the road for our very first camping trip. Thank you once again to the entire E&R Classics team for your kind and excellent customer service. Keep up the good work!

Bert, The Netherlands



My compliments.

Maarten, The Netherlands



I can be very brief about the service of ER Classics: great! A few weeks ago I received my Fiat 500 Abarth and already made beautiful rides. The entire collaboration went smoothly and efficiently. For my next Classic car I will definitely go to ER classics again!

Fanny, The Netherlands



We are the proud owners of this beautiful Citroën HY Camper, E & R thanks for the good service!

Wim, Netherlands



I would like to thank you very much for the sale of both the Mehari and the 2CV. Completely according to plan and agreement. ERclassics = Class.

Karl, UK



Just to let you know the Peugeot was received in good order and has just passed the uk mot inspection, thank you for making the whole process smooth and trouble free.

Camil, Spain



I am very grateful for the treatment given by you, at all times. Everything has finally gone well with the help of your great professionalism. I hope the car is to your liking. Do not hesitate to write to me for any question about it.

Aubrey, United States (California)



After admiring a 1992 Citroen XM on the website, I reached out to Lars van Dongen. He was responsive and helpful, describing the car accurately and in great detail. He made all the arrangements for shipment to Los Angeles from the dealership. The Citroen arrived and I was not disappointed. The process was seamless and exceeded my expectations. I look forward to my next purchase from ER Classics.

Jean Michel, France



Gratulations for the ER Classics team and specially for Mr. v. Kempen for the excellent French. The Spitfire is exactly the same as on the pictures. Delivery was perfect, the car is in impeccable condition. Certainly, my next purchase will be at ER CLassics, thanks again.

Erich, Germany



Now the three transactions (VW Beetle, Renault 4 CV, TR 6) have been completed and I would like to say that I am very satisfied with their handling. I especially appreciated with which care and reliability the things were handled by you. The advice / support was great and I was also impressed that you have implemented all my additional wishes so well into action. In a word, everything could not have gone better! E & R has won a satisfied new customer.

Mr. Lindner, Germany



I would like to thank the E&R Classic Team for this beautiful Austin Healey. I am happy. Until tomorrow.

Richard, The Netherlands



I want to thank you for the way it all went well by selling my Volvo 1800S. The money was put on my account today. I certainly will recommend your company at my friends when they want to sell their Oldtimer. Maybe see you soon.

Jasper, The Netherlands



It's good to know the S-type sold that quick! I didn't expect this to happen and I guess you did neither. I experienced your service as very joyful and correct. Thanks !
Read more (280)