Sunday June 4 CARS & COFFEE and SHOWROOM EXTRA OPEN (12:00-16:00)
Cadillac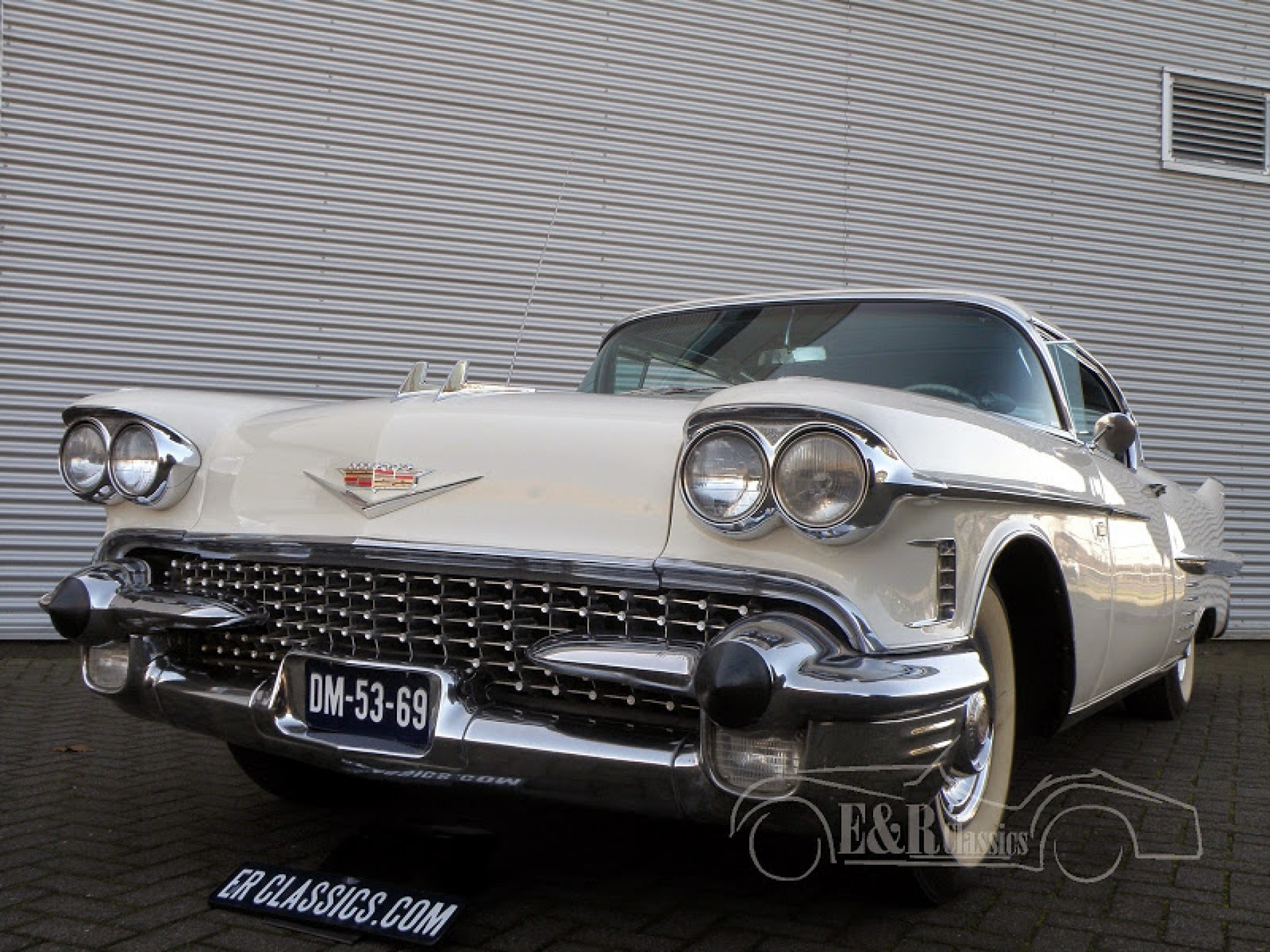 Are you the proud owner of a classic Cadillac and looking for parts? Then read on quickly. On this page E&R Classics introduces you to a number of Cadillac specialists where you can order parts both in-store and online. Given our workshop with more than 20 mechanics, we know better than anyone how important it is to use the right parts for your Cadillac.
Different types of classic Cadillac parts
When you start tinkering with your classic Cadillac, you will need different parts. Think of brake discs, brake pads, battery, exhaust, radiator, lamps, tires or maintenance products for your Cadillac. Given the large number of different Cadillac models, it is very important that you order the right parts from the right specialist.
Order Cadillac classic car parts online
When you need parts for your Cadillac, you want them to be delivered to you as soon as possible. You can choose to visit a classic car fair or go to a Cadillac specialist. Ordering Cadillac parts online is often even easier and faster. Buy parts online from home behind your PC or via your smartphone. Often they are already at home the next day, what more could you want?
Parts for different Cadillac models
Do you have a Cadillac Coupe Deville or a later model such as the Cadillac Allante. Online you will find parts for almost every model. Some other popular Cadillac vintage cars are the Cadillac Fleetwood, Eldorado, 62 or Seville.
Looking for a Cadillac specialist?
E&R Classics works every day with all kinds of old-timer parts and therefore knows better than anyone the importance of good, reliable specialists. On this page we introduce you to a number of specialists where you can order Cadillac parts (online). View a supplier of your choice now and feel free to contact us.
E&R classics does not sell or deliver parts itself, these specialists will do that for you.
Cadillac vintage cars and much more
In addition to advice in the field of classic car parts, you can of course also contact us for Cadillac cars and other classics. With more than 400 vintage and young timers in stock, we can rightly call ourselves the number 1 online seller in Europe.