November 1 (All Saints Day) OPEN - Sunday November 7 EXTRA OPEN from 12:00 to 16:00
Chevrolet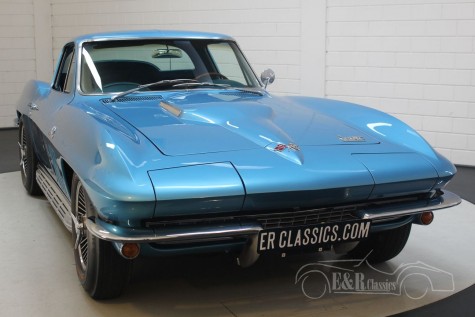 If you are the proud owner of a Chevrolet or other American classic, you will undoubtedly need parts. Since our mechanics work daily on (American) old-timers, we can give you better than anyone else advice on which Chevrolet parts are available and how you can best buy parts. Whether you are tinkering with vintage cars as a professional or hobbyist, the importance of the right parts is very important. We are happy to share our expertise with you on this page.
Chevrolet parts from reliable suppliers
Maintenance of your Chevrolet is very important to keep your classic car in top condition. We have been purchasing parts from various suppliers who specialize in American classic parts for years. Used / Second-hand classic parts or new, there are many suppliers online. The Chevrolet specialists that we introduce to you on this page are reliable suppliers. E&R classics does not sell or deliver parts itself, these specialists will do that for you.
Buy classic Chevrolet parts (online)
How do you prefer to look for parts for your Chevrolet classic? Do you like to visit fairs and events or do you prefer to visit a specialist? In the case of a Chevrolet parts specialist, you can often order parts online as well. This way you can easily view and compare classic car parts at home (online) and have them easily delivered to your home.
Various Chevrolet models
As you know, there are many different Chevrolet models with corresponding parts. Some popular Chevrolet classics are: the Chevrolet Suburban, Bel Air, Corvette, Nomad, Impala, El Camino, Nova, Mailbu, Blazer and various Chevrolet Pick-Ups.
In addition to parts such as brake pads, brake discs, shock absorbers, water pumps and filters, classic Chevrolet are also often adapted to the wishes of the owner. For the customization of your Chevrolet there are specialists who focus on the sale of rims, bumpers, exhaust systems and decorative strips.
We are happy to share our knowledge of (American) classic car parts with you
At E&R Classics we do everything we can to maintain the classic car hobby as well as possible. That is why we are happy to advise you on parts for American classics such as Chevrolet. Below you will find a number of Chevrolet specialists that we can recommend to you. Feel free to visit one of the websites by clicking on the links below.
E&R Classics is your classic car and youngtimer specialist
E&R Classics always has more than 400 classic cars in stock in the largest classic car showroom in Europe. Click on one of the buttons below for more information.