May 26 (Ascension Day) SHOWROOM CLOSED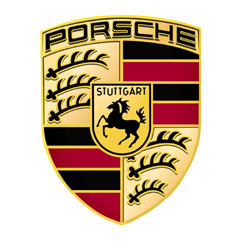 Go to inventory
Sell my car
Porsche Boxter
The Porsche Boxster is a two-seat mid-engine roadster. It was the first Porsche road vehicle that was originally designed as a roadster since the Porsche 550 Spyder. The first generation Boxster (986) was introduced at the end of 1996; powered by a 2.5L flat six-cylinder engine. In 2000, the basic model was upgraded to a 2.7L engine and the new Boxster S variant received a 3.2L engine.
The production of the 986 began in 1996 in the former Porsche factory in Stuttgart, Germany. Valmet Automotive also manufactured Boxsters under contract with Porsche at a plant in Uusikaupunki, Finland.
Buying a Porsche Boxter?
In 2005 Porsche released the second generation Boxster: type 987. The 987 is more powerful than its predecessor and has a styling that is inspired by the Carrera GT. The engine power increased in 2007, when both Boxster models received the engines of their corresponding Porsche Cayman variants. In 2009, the Boxter received several new cosmetic and mechanical upgrades, which improved the performance. The third generation Boxster (981) was introduced at the Geneva Motor Show in 2012.
The name Boxster is derived from the word "boxer", referring to the "boxer engine" of the vehicle and the word "roadster".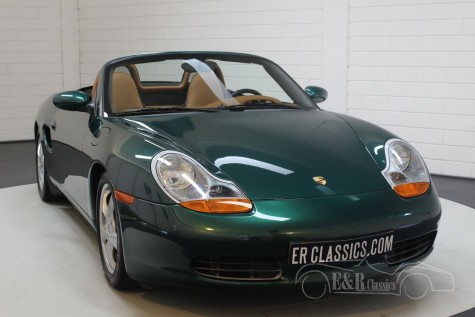 E & R Classics, your Porsche Classic Car specialist!
Click here to see our inventory
What are the advantages of buying a Porsche Boxter car at ER Classics?
- A great assortment of classic cars for sale
- All cars are carefully checked by the mechanics in our own workshop
- MOT, welding and interior proceedings for your Porsche Boxter car
- Our specialised oldtimer mechanics can take care of all proceedings
- We can take care of repairs, maintenance as well as customised needs
- Complete restauration of your Porsche Boxter car
- We can deliver your classic car to any European country