July 14 (Bastille Day) SHOWROOM OPEN - July 21 (Belgian National Day) SHOWROOM OPEN - July and August OPEN as usual
Go to inventory
Sell my car
Porsche 356
The Porsche 356 was the company's first production automobile. It was a lightweight and nimble-handling rear-engine rear-wheel-drive 2-door sports car available in hardtop coupe and open configurations. Design innovations continued during the years of manufacture, contributing to its motorsports success and popularity. Production started in 1948 at Gmünd, Austria, where approximately fifty cars were built. In 1950 the factory relocated to Zuffenhausen, Germany, and general production of the 356 continued until April 1965, well after the replacement model 911 made its autumn 1963 debut.
Prior to World War II Porsche designed and built three Type 64 cars for a 1939 Berlin to Rome race that was cancelled. In 1948 the mid-engine tubular chassis 356 prototype called "No. 1" was completed. This led to some debate as to the "first" Porsche automobile, but the 356 is considered by Porsche to be its first production model.
The 356 was created by Ferdinand "Ferry" Porsche. Like its cousin, the Volkswagen Beetle, the 356 was a four-cylinder, air-cooled, rear-engine, rear-wheel-drive car utilizing unitized pan and body construction. While the 356's body was an original design by Porsche employee Erwin Komenda, its mechanicals (including engine, suspension and chassis) were derived from the Volkswagen. The first 356 was road certified in Austria on June 8, 1948, and used many Volkswagen parts for manufacturing economy. Quickly though, Porsche re-engineered and refined the car with a focus on performance. By the late '50s many fewer parts were shared between Volkswagen and Porsche. The early 356 automobile bodies produced at Gmünd were handcrafted in aluminum, but when production moved to Zuffenhausen, Germany in 1950, models produced there were steel-bodied.
Buying a Porsche 356?
Little noticed at its inception, the first 356s sold primarily in Austria and Germany. It took Porsche two years, starting with the first prototype in 1948, to manufacture the first 50 automobiles. By the early 1950s the 356 had gained some renown among enthusiasts on both sides of the Atlantic for its aerodynamics, handling, and excellent build quality. It was common for owners to race the car as well as drive it on the street. Increasing success with its racing and road cars brought Porsche orders for over 10000 units in 1964, and by the time 356 production ended in 1965 approximately 76000 had been produced.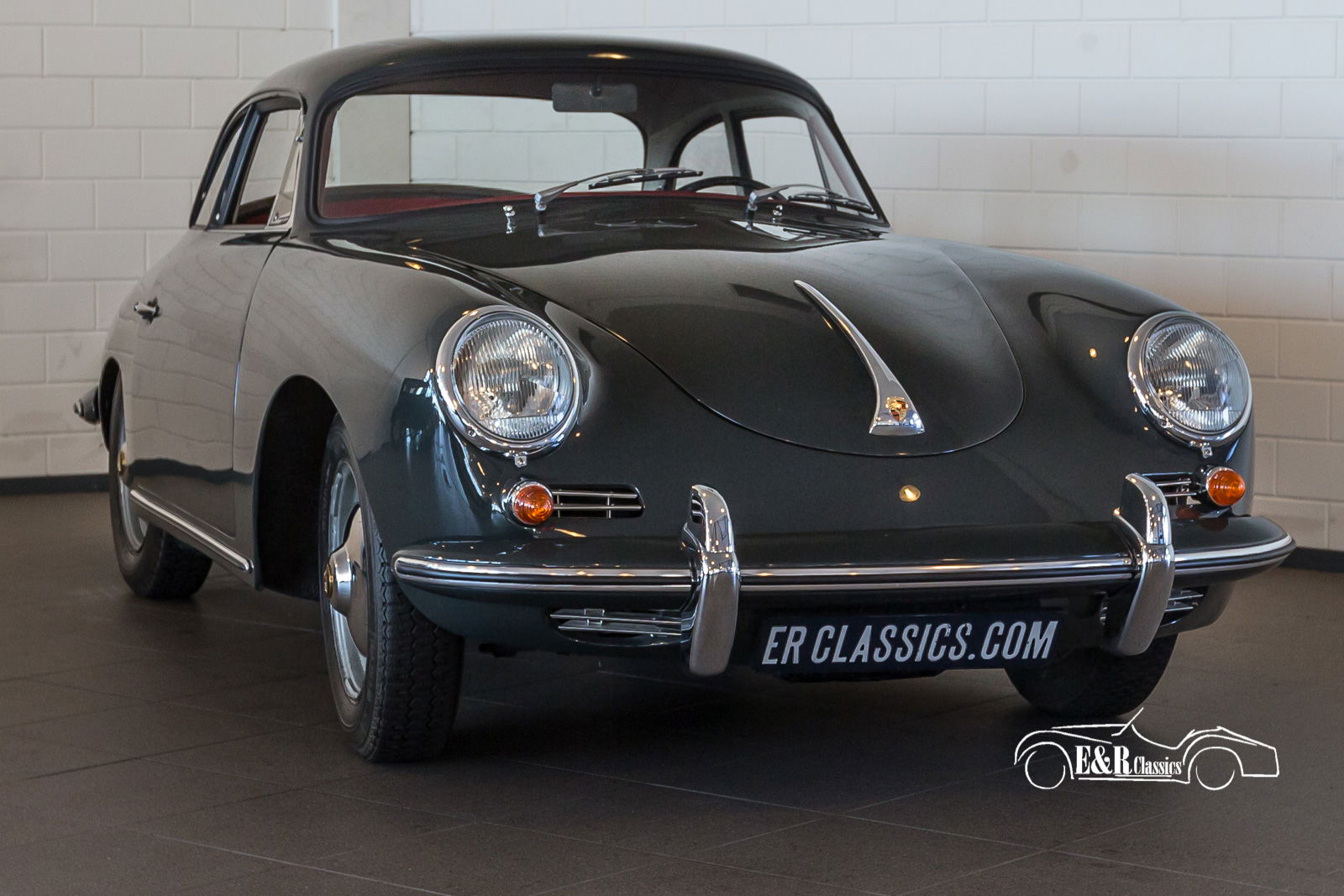 E & R Classics, your Porsche Classic Car specialist!
Click here to see our inventory

What are the advantages of buying a Porsche 356 car at ER Classics?
- A great assortment of classic cars for sale
- All cars are carefully checked by the mechanics in our own workshop
- MOT, welding and interior proceedings for your Porsche 356 car
- Our specialised oldtimer mechanics can take care of all proceedings
- We can take care of repairs, maintenance as well as customised needs
- Complete restauration of your Porsche 356 car
- We can deliver your classic car to any European country