Buy safely online | Delivery to your door | Trade-in possible
Go to inventory
Sell my car
Porsche 356A
The Porsche 356 was a lightweight rear-engine rear-wheel-drive 2-door sports car available in hardtop coupe and convertible configurations. To distinguish among the major revisions of the model, Porsche 356's are generally classified into a few major groups; 356A, 356B and the 356C.
Late 1955, with numerous small but significant changes, the 356A was introduced. Its internal factory designation, "Type 1", gave rise to its nickname "T1" among enthusiasts. In early 1957 a second revision of the 356A was produced, known as Type 2 (or T2).
Buying a Porsche 356A?
The 356's four-cylinder pushrod engine was later re-introduced in the Porsche 912, offered between 1965-1969 in response to customer complaints that the new 911 was too expensive.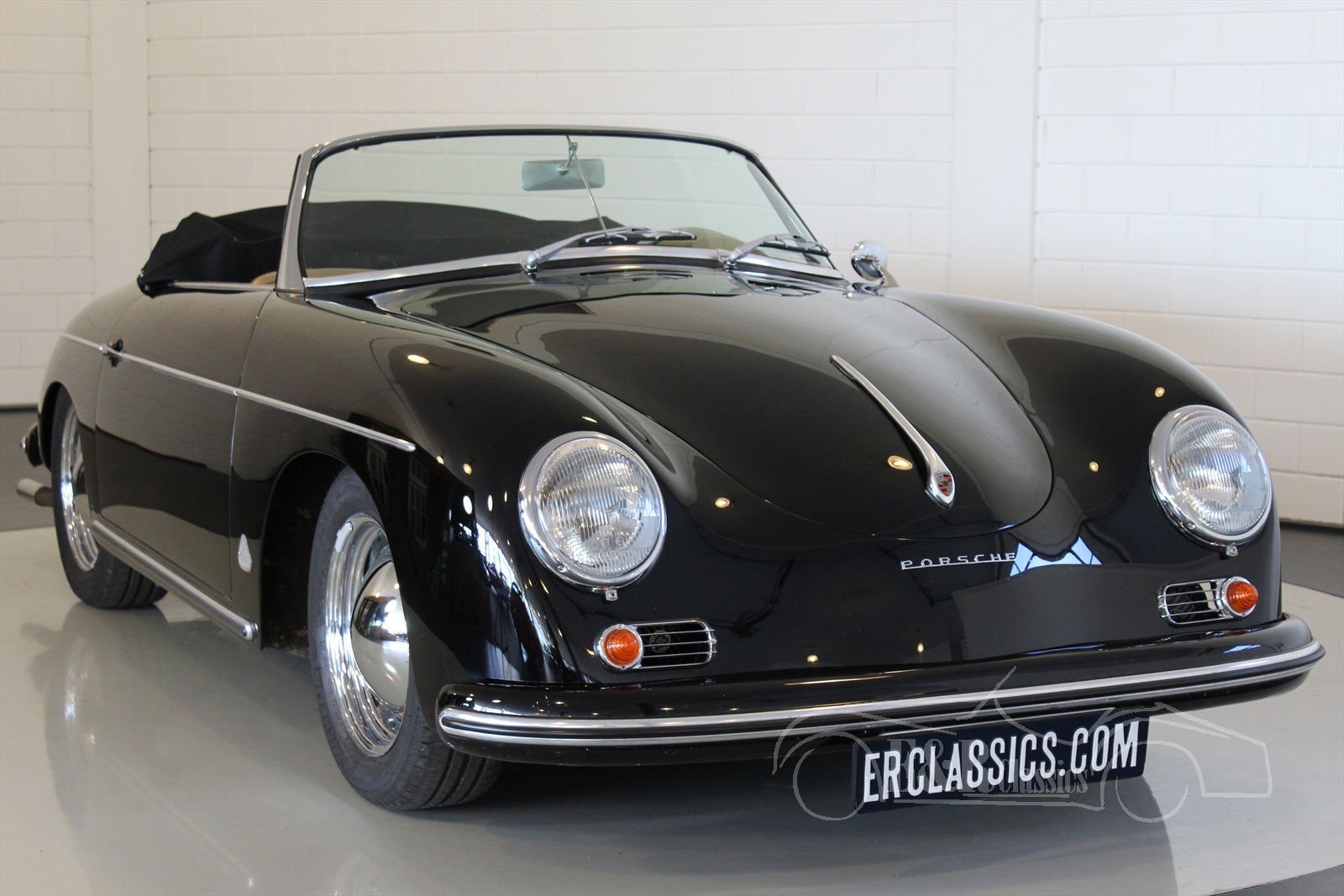 E & R Classics, your Porsche Classic Car specialist!
Click here to see our inventory

What are the advantages of buying a Porsche 356A car at ER Classics?
- A great assortment of classic cars for sale
- All cars are carefully checked by the mechanics in our own workshop
- MOT, welding and interior proceedings for your Porsche 356A car
- Our specialised oldtimer mechanics can take care of all proceedings
- We can take care of repairs, maintenance as well as customised needs
- Complete restauration of your Porsche 356A car
- We can deliver your classic car to any European country