Buy safely online | Delivery to your door | Trade-in possible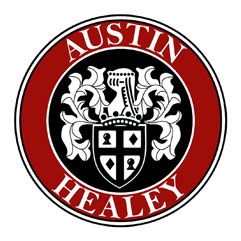 1965 Austin-Healey 3000
The 1965 Austin-Healey 3000 was almost identical to predecessor from 1964, with the exception of separate amber front and rear turn signals being added. The 1965 Austin-Healey 3000 offered beautiful styling, a powerful engine and a luxurious feel. While this is one of the most expensive Healeys, its often regarded as the best choice for first-time Healey buyers. If youre thinking about buying a 1965 Austin-Healey 3000, ER Classics can help you!
Looking to purchase an Austin-Healey?
There are a few things to consider when purchasing a 1965 Austin-Healey 3000. Youll want to inspect the quality of the body and chassis. Wether youre purchasing a restoration project or showroom car, be sure to inspect for rust, as repairs to fix this can be quite expensive. Youll also want to check for chassis alignment. Always check for a straight body and for any abnormal wear on the tires. Be sure to check chassis and engine numbers to confirm originality. 42917 Austin-Healey 3000 units were made during the 10 years of production, with more than 90 percent being sold in the USA. To learn more tips and to start your search for the Big Healey, connect with ER Classics today.