Sunday October 1 CARS & COFFEE and SHOWROOM EXTRA OPEN (12:00-16:00) - October 3 (German Unity Day) SHOWROOM OPEN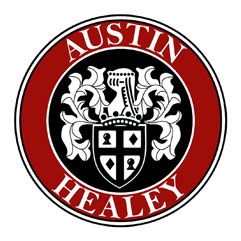 1962 Austin-Healey 3000
The 1962 Austin-Healey 3000 marked the release of the first MKII 3000, which was basically the same as its 3000 predecessor except for an increase in power. This model was available in a 4 seat version (Series BT7) and as a 2 seat version (BN7). The BN7 only saw 355 units built from 1962 to 1963, making it the last of the strictly 2 seater models. Also in 1962, a Series BJ7 car was introduced. This model had a permanently attached folding top that provided weather protection.
Looking to purchase a Classic Austin-Healey?
If youre considering purchasing a 1962 Austin-Healey 3000, you have two options; a 3000 Mark II roadster or a 3000 Mark II convertible. Whether youre looking for a restoration project or a pristine car, connect with us today.