Sunday October 1 CARS & COFFEE and SHOWROOM EXTRA OPEN (12:00-16:00) - October 3 (German Unity Day) SHOWROOM OPEN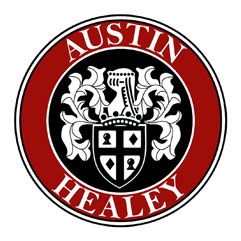 1960 Austin-Healey 3000
Similar to the 100-6, the Austin-Healey 3000 came in 2 variants: BT7 and BN7. The BT7 was the 4 seat model of which 10825 units were built, and the BN7 was the 2 seat model of which 2825 units were built. The Austin-Healey 3000 was manufactured from 1959 to 1961. Sometimes called the MKI to differentiate it from the other Austin-Healey 3000s that would follow, the 1960 Austin-Healey 3000 offered an improved engine from its predecessor and new disk brakes replaced the front brakes. Other than these changes, the early MKI 3000 was almost identical to the 100-6.
Looking to purchase a Classic Austin-Healey?
Looking to buy a 1960 Austin-Healey 3000? ER Classics invites you to browse their online inventory and welcomes you to contact them with any questions you have.