Buy safely online | Delivery to your door | Trade-in possible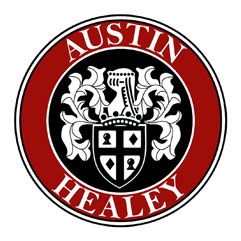 1958 Austin-Healey 100-6
The Austin-Healey 100-6 was the second of 3 Healey models that would later become known as the Big Healeys, recognized by its large radiator grill and air-intake on the hood. Features included the option of 2 tone paint and a new fixed windshield. The early 100-6 models were known for their relatively meager performance when compared to their predecessors. This was fixed in 1957 with the addition of a new head. For many classic car collectors the 1958 Austin-Healey 100-6 models are the ideal purchase, as they present all changes and modifications that happened throughout the life of the Austin-Healey 100-6.
Looking to purchase a Classic Austin-Healey?
Interested in buying a 1958 Austin-Healey 100-6? There are several things to look for. These are British cars that are known to have issues with the Lucas electrical systems. These systems will likely need repairs throughout the cars life. You should budget for maintenance repairs such as these. The body and chassis are the weakest parts of the Austin Healey 100-6, and parts can be expensive. These are just a few of the tips offered by ER Classics. To learn more or to browse our online inventory of 1958 Austin-Healey 100-6 cars, we encourage you to explore this website.