Buy safely online | Delivery to your door | Trade-in possible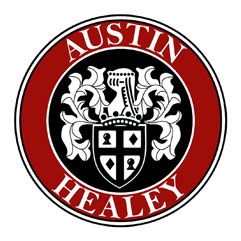 1956 Austin-Healey 100-4
While the original design of the 100-4 was manufactured between 1953 and 1955, some minor changes happened in 1955 and yet again in 1956. The 1956 Austin Healey 100-4 now used a larger carburetor. 2 additional versions were available: a 100S and a 100M. The 100S featured an aluminum body, a 132 horsepower engine, the BN2 4 speed transmission minus the overdrive, and 4 wheel disk brakes. The 100M had an 110 hp engine and several chassis modifications. If youre considering buying a 1956 Austin-Healey 100-4, these are your options.
Looking to purchase a Classic Austin-Healey?
As with any classic car, there are some specific tips that might help you find the ideal 1956 Austin-Healey 100-4. Having assisted many buyers and sellers with the purchase and sale of classic cars across the globe, ER Classics can provide you with the following tips. First, the 100-4 engine often leaks oil, but this can be minimized with proper maintenance. If youre looking at a car where the engine has been rebuilt, be sure to ask if the crankshafts scroll-style rear main oil seal has been replaced. Also ask the owners if they have any documentation regarding maintenance, restoration and history. Second, exhaust systems often get damaged. It would be a good idea to inspect it by placing it on a lift. These are just a few tips that the team of professionals at ER Classics can assist you with when searching for a 1956 Austin-Healey 100-4. Considered the original Healey, the 1956 100-4 would be a great addition to any classic car collection.