Buy safely online | Delivery to your door | Trade-in possible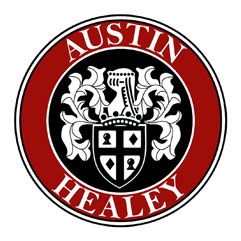 1963 Austin-Healey 3000
Introduced in 1963, production of the Austin-Healey 3000 would run until late 1967. When the MKIII was built, almost everything about it was obsolete at the time. Today, the 1963 Austin-Healey 3000 is one of the most popular of the Big Healeys amongst classic car collectors. Unlike it's predecessors (100-4 and 100-6), the Austin-Healey MKIII 3000 was more of a grand touring car than a sports car. Other improvements included power-assisted brakes and more power thanks to bigger carburetors.
Looking to purchase an Austin-Healey?
When looking to purchase a 1963 Austin-Healey 3000 classic car, you have several options. The first 1390 units are referred to as Phase I cars, which can be identified by the cubby box at the rear of the center console. After nearly six months into production, the Phase II cars were introduced. The ride height was increased and the cubby box was removed. No matter what model of this beautiful Austin-Healey you choose to go with, one thing is for sure; it will have the beauty that enthusiasts have been praising for many years. To learn more tips for the 1963 Austin-Healey 3000, be sure to connect with ER Classics. We look forward to hear from you and to help you find the Austin-Healey you desire.