Buy safely online | Delivery to your door | Trade-in possible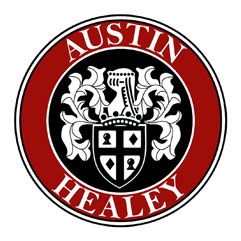 1953 Austin-Healey 100-4
The Austin-Healey 100-4 BN1 and BN2 Series cars are considered the "original" Austin-Healey. While most British car fans do not differentiate between the 2 series, there are some differences. The main difference was the adoption of the 4speed gearbox with overdrive in the BN2 models. Offering more power than its MG contemporary and a lower price than the Jaguar, it is no surprise that production got underway quickly and ramped up to more than 100 cars per week, predominantly for the US market. Americans particularly loved the 1953 Austin-Healey 100-4 as an alternative to the Triumph TR2, Jaguar XK120 and Jaguar X140. During it's production, more than 14500 Austin-Healey 100 units were built before the 100-4 was succeeded by the 100-6 late 1956.
Looking to purchase a Classic Austin-Healey?
The 1953 Austin-Healey 100-4 is a true 2-seat Roadster that offers sleek styling. It is this styling and purity that makes it one of the most popular British sports cars of it's time. If you're thinking about buying a 1953 Austin-Healey 100-4, there are some things you should consider. Be sure to watch out for rust. As with any classic, rust can cause problems, but on the Austin-Healeys, severe problems have been known to exist from rust. The 100-4 is the true Austin-Healey classic, but be sure you know what you're looking at. The last thing you want is to purchase a replica or a car that will be an endless money pit.