Buy safely online | Delivery to your door | Trade-in possible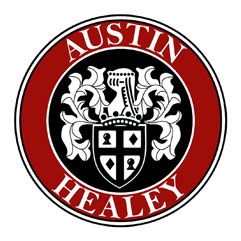 1959 Austin-Healey 100-6
1959 marked the final production of the BN4 Healey model. The 1959 Austin-Healey 100-6 is often considered the best car in the BN4 lineup, because it offers all the changes that happened throughout the production life. If youre thinking about purchasing a 1959 Austin-Healey 100-6, also consider the 1958 Austin-Healey 100-6, as it is basically identical.
Looking to purchase a Classic Austin-Healey?
One of the most important tips that the team at ER Classics can offer when buying a 1959 Austin-Healey 100-6, is to ensure you have the car thoroughly inspected by a 3rd party mechanic. Check the engine mechanics, the Lucas electrical system, and the body for rust. Be sure to check that engine and chassis numbers match. When you choose to partner with ER Classics, they can help you find the car you desire. For more information on the 1959 Austin-Healey 100-6, we encourage you to browse the ER website and online inventory.