Buy safely online | Delivery to your door | Trade-in possible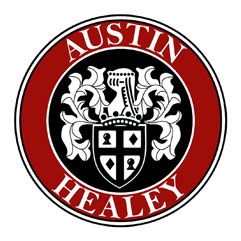 1964 Austin-Healey 3000
In 1964 the Austin-Healey 3000 MKIII was updated with a revised dash, which included a wooden fascia panel and a new version of the engine. This new version offered dual 2 inch-choke SU carburetors, presenting more than 148hp. The car was an instant success and the 1964 Austin-Healey 3000 continues to be one of the most popular among the Big Healeys. The 1964 MKIII 3000 proved to be successful on the racetrack as well. Whether its the sleek styling that draws you or just the opportunity to own a piece of British car history, ER Classics would be delighted to discuss your options with you.
Looking to purchase an Austin-Healey?
In the market for a 1964 Austin-Healey 3000? ER Classics recommends driving one first, as it may or may not meet your expectations. Many find the Austin-Healey 3000 more difficult to drive than they anticipated, predominantly due to a lack of power steering and power brakes. Overdrive makes a huge difference, so look for Healeys with this option if drivability concerns you. If youre tall, interior space can be an issue, keep this in mind. Furthermore we encourage you to purchase the best car you can afford. A car that has been maintained by someone who truly cared for it can be a much better investment than a car that can quickly become a money pit. Also be sure to check the front suspension. A car that has been in an accident can have front-end alignment problems. For more tips like these, ER Classics welcomes you to connect with them today. Browse their website to view the 1964 Austin-Healey 3000 models currently available.