Sunday October 2 CARS & COFFEE en SHOWROOM EXTRA OPEN (12:00-16:00)
Go to inventory
Sell my car
Jaguar XJ6
The Jaguar XJ6 came forward during several generations of the Jaguar XJ series. The first generation lasted from 1968 to 1992. The XJ6 featured a straight-six cylinder. The car had similar dashboard instruments in comparison to previous Jaguars. The car was introduced in September 1968. The car was described as the 'finest Jaguar ever' during commercials on television. The XJ6 experienced a high demand, which led to the fact that Jaguar struggled to keep up with the production. Because of this, the Jaguar XJ6 experienced some issues regarding the quality of the car in the beginning.
In October, Jaguar unveiled the second generation of the XJ6. The new XJ6 looked a lot more modern in comparison to the XJ6 from the first generation. The car included a more angular design and rectangular headlights. The XJ6 also came in a more luxurious version, namely the Daimler or "Vanden Plas" version. The Daimler version included things such as chrome details and more leather in the interior. The mechanics of the car didn't differ from the original version.
Buying a Jaguar XJ6?
Jaguar gave the XJ6 a facelift. The body of the car became more round and the car got for example double headlights and the revised AJ16-engine. With this version, the quality of Jaguar's production increased. In the third generation, from 2003 to 2009, the XJ6 came forward again. However, the car now included a V6-engine. The car's chassis was mostly made out of aluminium.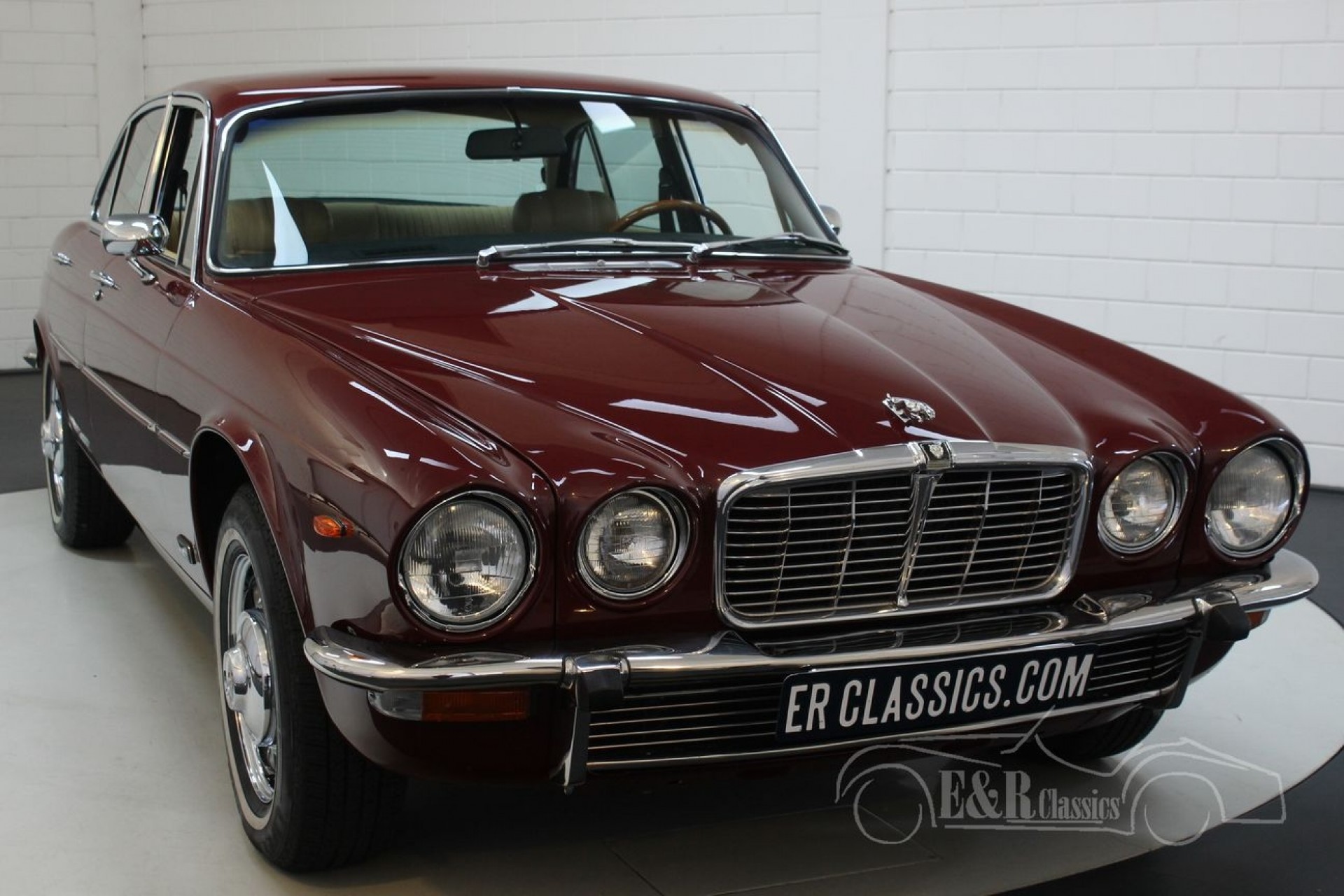 E & R Classics, your Jaguar Classic Car specialist!
Click here to see our inventory
What are the advantages of buying a Jaguar XJ6 car at ER Classics?
- A great assortment of classic cars for sale
- All cars are carefully checked by the mechanics in our own workshop
- MOT, welding and interior proceedings for your Jaguar XJ6 car
- Our specialised oldtimer mechanics can take care of all proceedings
- We can take care of repairs, maintenance as well as customised needs
- Complete restauration of your Jaguar XJ6 car
- We can deliver your classic car to any European country