May 26 (Ascension Day) SHOWROOM CLOSED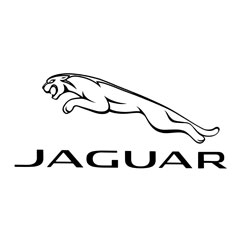 Go to inventory
Sell my car
Jaguar F-Type
The Jaguar F-Type is a two-seat sports car from 2013, manufactured by the British car manufacturer Jaguar Land Rover under their Jaguar brand. The design is based on a shortened XK convertible. It is the spiritual successor of the famous E-Type. It is also the replacement for the Jaguar XK. The car was originally released as a two-door soft top convertible, with a 2-door fastback coupe version later in 2013.
F-Type concept
The F-Type was unveiled at the Detroit Motor Show in January 2000. It was a two-seater roadster with a 3.0 V6 engine of the S-Type sedan. Geoff Lawson had worked on the development of the car, but suddenly died in 1999. The project was continued by Ian Callum. This project was quickly canceled, but was later revived.

F-Type cabriolet
The cabriolet version of the Jaguar F-Type was unveiled for the first time at Sundance in London, followed by a presentation at the Paris Motor Show in 2013.
Buying a Jaguar F-Type?
F-Type Coupe
The coupe version was unveiled during the 2013 Los Angeles Auto Show (F-Type R Coupé) and 2013 Tokyo Motor Show, followed by the 2013 Jaguar Academy of Sport Annual Awards. The vehicle went on sale in the spring of 2014. Introduced models are the F-Type (340 PS), F-Type S (380 PS) and F-Type R (550 PS).

F-Type SVR
At the Geneva Motor Show in March 2016, Jaguar unveiled the F-Type SVR. The car has the same 5.0-liter supercharged V8 engine of the V8 S and R, but with 567 hp at 6500 rpm. The car goes from 0 to 100 km per hour in 3.5 seconds and has a top speed of 322 km per hour. The convertible can only reach 194 km per hour.
E & R Classics, your Jaguar Classic Car specialist!
Click here to see our inventory
What are the advantages of buying a Jaguar F-Type car at ER Classics?
- A great assortment of classic cars for sale
- All cars are carefully checked by the mechanics in our own workshop
- MOT, welding and interior proceedings for your Jaguar F-Type car
- Our specialised oldtimer mechanics can take care of all proceedings
- We can take care of repairs, maintenance as well as customised needs
- Complete restauration of your Jaguar F-Type car
- We can deliver your classic car to any European country