May 26 (Ascension Day) SHOWROOM CLOSED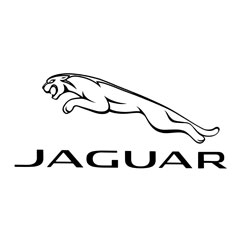 Go to inventory
Sell my car
Jaguar E-Type Series I
March 1961 the Series I was introduced, initially for export only. The domestic market launch came four months later in July 1961. The cars at this time used the triple SU carburetted 3.8 litre six-cylinder Jaguar XK6 engine from the XK150S. Very earlier built cars utilised external bonnet latches which required a tool to open and had a flat floor design. These cars are rare and more valuable. After that, the Jaguar E-Type 1963 floors were dished to provide more leg room and the twin hood latches moved to inside the car. The 3.8-litre engine was increased to 4.2 litres in October 1964.
All E-Types featured independent coil spring rear suspension with torsion bar front ends, and four wheel disc brakes, in-board at the rear, all were power-assisted. Jaguar was one of the first vehicle manufacturers to equip cars with disc brakes as standard from the XK150 in 1958. The Series 1 can be recognised by glass-covered headlights (up to 1967), small "mouth" opening at the front, signal lights and tail-lights above bumpers and exhaust tips under the number plate in the rear.
3.8-litre Jaguar E-Type 1965 cars have leather-upholstered bucket seats, an aluminium-trimmed centre instrument panel and console, and a Moss four-speed gearbox that lacks synchromesh for first gear ("Moss box"). 4.2-litre cars have more comfortable seats, improved brakes and electrical systems, and an all-synchromesh four-speed gearbox. 4.2-litre cars also have a badge on the boot proclaiming "Jaguar 4.2 Litre E-Type". Optional extras included chrome spoked wheels and a detachable hard top for the OTS.
A 2+2 version of the coupé was added in the Jaguar E-Type 1966. The 2+2 offered the option of an automatic transmission. The body is 9 in (229 mm) longer and the roof angles are different with a more vertical windscreen. (this is an incorrect assumption, the S1 OTS, coupe and 2+2 had identical rake windshields). The roadster remained a strict two-seater.
Less widely known, right at the end of Series 1 production and prior to the transitional "Series 1½" referred to below, a very small number of Series 1 cars were produced with open headlights.Production dates on these machines vary but in right hand drive form production has been verified as late as March 1968. The low number of these cars produced make them amongst the rarest of all production E Types.
Series I model years:
Jaguar E-Type 1961
Jaguar E-Type 1962
Jaguar E-Type 1963
Jaguar E-Type 1964
Jaguar E-Type 1965
Jaguar E-Type 1966
Jaguar E-Type 1967
Jaguar E-Type 1968
Following the Series 1 there was a transitional series of cars built in 1967–1968, unofficially called "Series 1½", which are externally similar to Series 1 cars. Due to American pressure the new features were open headlights, different switches, and some de-tuning for US models. Some Series 1½ cars also have twin cooling fans and adjustable seat backs. Series 2 features were gradually introduced into the Series 1, creating the unofficial Series 1½ cars, but always with the Series 1 body style.
An open 3.8-litre car, actually the first such production car to be completed, was tested by the British magazine The Motor in 1961 and had a top speed of 149.1 mph and could accelerate from 0 to 60 mph (0 to 97 km/h) in 7.1 seconds. A fuel consumption of 21.3 miles per imperial gallon was recorded. The test car cost £2,097 including taxes.
Buying a Jaguar E-Type Series I?
The cars submitted for road test by the popular motoring journals of the time such as The Motor, The Autocar and Autosport magazines were specially prepared by the Jaguar works to give better-than-standard performance figures. This work entailed engine balancing and subtle work such as gas-flowing the cylinder heads and may even have involved fitting larger diameter inlet valves.
Both of the well-known 1961 road test cars: the E-type Coupe Reg. No. 9600 HP and E-type Convertible Reg 77 RW, were also fitted with Dunlop Racing Tyres on test, which had a larger rolling diameter and lower drag co-efficient. This goes some way to explaining how the 150 mph (240 km/h) maximum speeds that were obtained under ideal test conditions. The maximum safe rev limit for standard 6-cylinder 3.8-litre E-type engines is 5500 rpm. The later 4.2-Litre units had a red marking on the rev counter from just 5,000 rpm. The maximum safe engine speed is therefore 127mph and 137mph at the 5,500 rpm limit. Both test cars must have reached or exceeded 6000 rpm in top gear whilst on road test in 1961.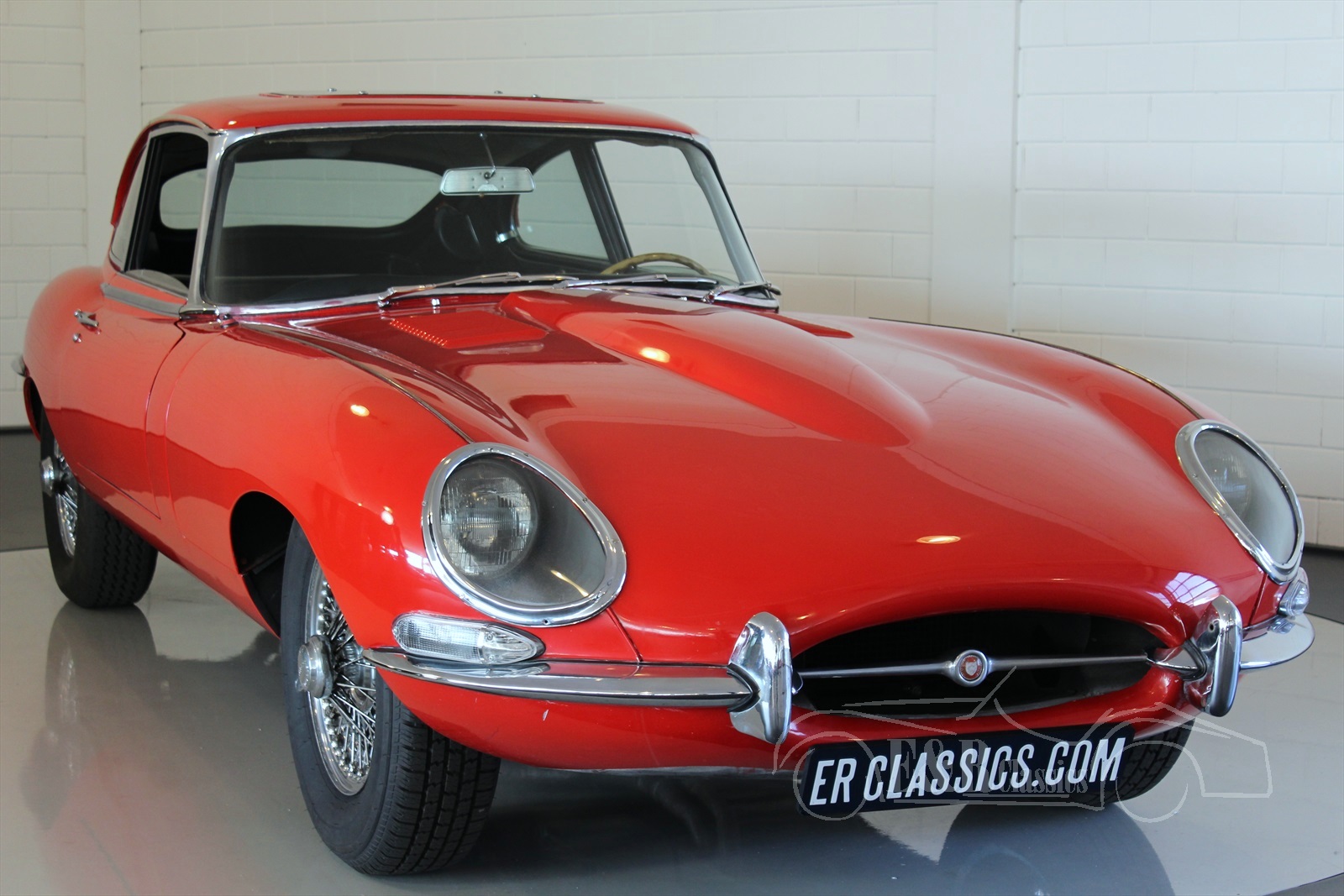 E & R Classics, your Jaguar Classic Car specialist!
Click here to see our inventory
What are the advantages of buying a Jaguar E-Type Series I car at ER Classics?
- A great assortment of classic cars for sale
- All cars are carefully checked by the mechanics in our own workshop
- MOT, welding and interior proceedings for your Jaguar E-Type Series I car
- Our specialised oldtimer mechanics can take care of all proceedings
- We can take care of repairs, maintenance as well as customised needs
- Complete restauration of your Jaguar E-Type Series I car
- We can deliver your classic car to any European country