May 26 (Ascension Day) SHOWROOM CLOSED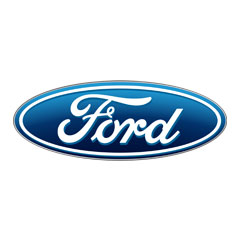 Go to inventory
Sell my car
Ford Sierra Cosworth
The development of the Ford Sierra Cosworth started when Stuart Turner became the head of Ford Motorsport in Europe. Turner realized that, at the time, Ford was no longer competitive in motorsport. He began to find support in order to realize his plan, namely to create a car that would bring Ford back in the competition.
The engine of the car was designed by Cosworth, an automotive company. Ford wanted the YAA-engine which was capable of 180 HP on the street and 300 HP in race trim. Cosworth had two conditions in order to agree to this: the engine would produce no less than 204 HP in street version and Ford had to accept a minimum of 15000 engines. Even though Ford only needed 5000 engines, they still accepted the deal.
Buying a Ford Sierra Cosworth?
The Ford Sierra Cosworth was unveiled at the Geneva Motor Show in 1985. The Ford, with its YAA-engine , reaches a top speed of 149 mph. The car goes from 0 to 60 mph in only 6.5 seconds. The car was manufactured till 1992.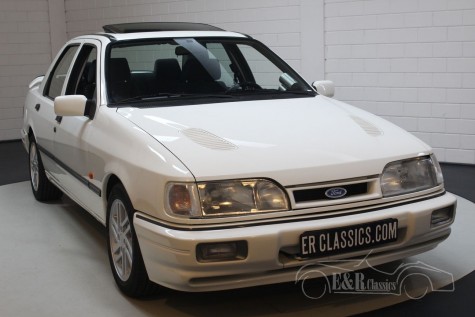 E & R Classics, your Ford Classic Car specialist!
Click here to see our inventory
What are the advantages of buying a Ford Sierra Cosworth car at ER Classics?
- A great assortment of classic cars for sale
- All cars are carefully checked by the mechanics in our own workshop
- MOT, welding and interior proceedings for your Ford Sierra Cosworth car
- Our specialised oldtimer mechanics can take care of all proceedings
- We can take care of repairs, maintenance as well as customised needs
- Complete restauration of your Ford Sierra Cosworth car
- We can deliver your classic car to any European country