August OPEN as usual - Sunday September 4 CARS & COFFEE and SHOWROOM EXTRA OPEN (12:00-16:00)
Go to inventory
Sell my car
Ford RS2000
The Ford RS2000 is a part of the Ford Escort series. The RS2000 is from the second generation of the car. The car's mechanic is comparable to its predecessor. However, its body is quite different. The first few cars that were manufactured of the second generation included round headlamps. A few years later, the cars got more square headlamps.
The Ford RS2000 first appeared on the Geneva Motor Show in 1975 and was manufactured until 1980. With its 1993 cc engine, the car reaches a top speed of 108 mph. The car goes from 0 to 60 mph in 8.5 seconds. These cars reached several successes during rally's.
Buying a Ford RS2000?
The production of the RS2000 didn't start until January 1976, due to problems with the finishing of the front of the car. The front of the car was special, because it had a positive influence on the performance of the car.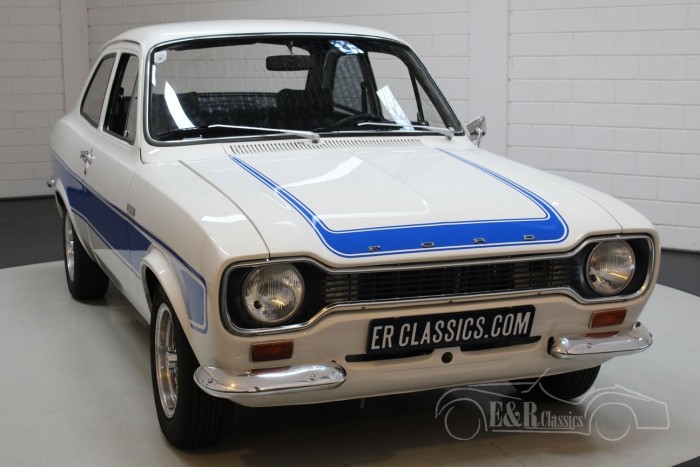 E & R Classics, your Ford Classic Car specialist!
Click here to see our inventory
What are the advantages of buying a Ford RS2000 car at ER Classics?
- A great assortment of classic cars for sale
- All cars are carefully checked by the mechanics in our own workshop
- MOT, welding and interior proceedings for your Ford RS2000 car
- Our specialised oldtimer mechanics can take care of all proceedings
- We can take care of repairs, maintenance as well as customised needs
- Complete restauration of your Ford RS2000 car
- We can deliver your classic car to any European country