May 26 (Ascension Day) SHOWROOM CLOSED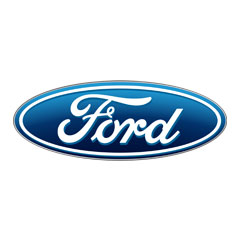 Go to inventory
Sell my car
Ford Mustang 1965
Several changes to the Mustang occurred at the start of the normal 1965 model year production, five months after its introduction. These cars are known as "late 65's" and were built after factory retooling in August 1964. The engine lineup was changed, with a 200 cu in (3.3 L) "T-code" engine that produced 120 hp (89 kW; 122 PS). Production of the "F-code" 260 cu in (4.3 L) engine ceased when the 1964 model year ended. It was replaced with a new 200 hp "C-code" 289 cu in (4.7 L) engine with a two-barrel carburetor as the base V8. An "A-code" 225 hp (168 kW; 228 PS) 4barrel carbureted version was next in line, followed by the unchanged "Hi-Po" "K-code" 271 hp (202 kW; 275 PS) 289. The DC electrical generator was replaced by a new AC alternator on all Fords (a way to distinguish a 1964 from a 1965 is to see if the alternator light on the dash says "GEN" or "ALT").
Ford Mustang Classic Cars For Sale
The Mustang GT version was introduced as the "GT Equipment Package" and included a V8 engine (most often the 225 hp (168 kW; 228 PS) 289), grille-mounted fog lamps, rocker panel stripes, and disc brakes. In the interior the GT option added a different instrument panel that included a speedometer, fuel gauge, temp. gauge, oil pressure gauge and ammeter in five round dials (the gauges were not marked with numbers, however.) A four-barrel carbureted engine was now available with any body style. Additionally, reverse lights were an option added to the car in 1965. The Mustang was originally available as either a hardtop or convertible, but during the cars early design phases a fastback model was strongly considered. Also in 1965 Shelby Mustang was born, it was available only in newly introduced fastback body version with its swept-back rear glass and distinctive ventilation louvers.
Buying a Ford Mustang 1965?
The standard interior features of the 1965 Mustang included adjustable driver and passenger bucket seats, AM radio, and a floor mounted shifter in a variety of color options. Ford added additional interior options during the 1965 model year. The Interior Decor Group was popularly known as "Pony Interior" due to the addition of embossed running ponies on the seat fronts, and also included integral armrests, woodgrain appliqué accents, and a round gauge cluster that would replace the standard Falcon instrumentation. Also available were sun visors, a (mechanical) remote-operated mirror, floor console, and a bench seat. Ford later offered an under-dash air-conditioning unit, and discontinued the vinyl with cloth insert seat option, offered only in early 1965 models. One option designed strictly for fun was the Rally-Pac. Introduced in 1963 after Ford's success at that year's Monte Carlo Rally and available on other Ford and Mercury compacts and intermediates, Rally-Pac was a combination clock and tachometer mounted to the steering column. It was available as a factory ordered item for US$69.30. Installed by a dealer, the Rally-Pac cost US$75.95. Reproductions are presently available from any number of Mustang restoration parts sources. A compass, rear seat belts, A/C, and back-up lights were also optional.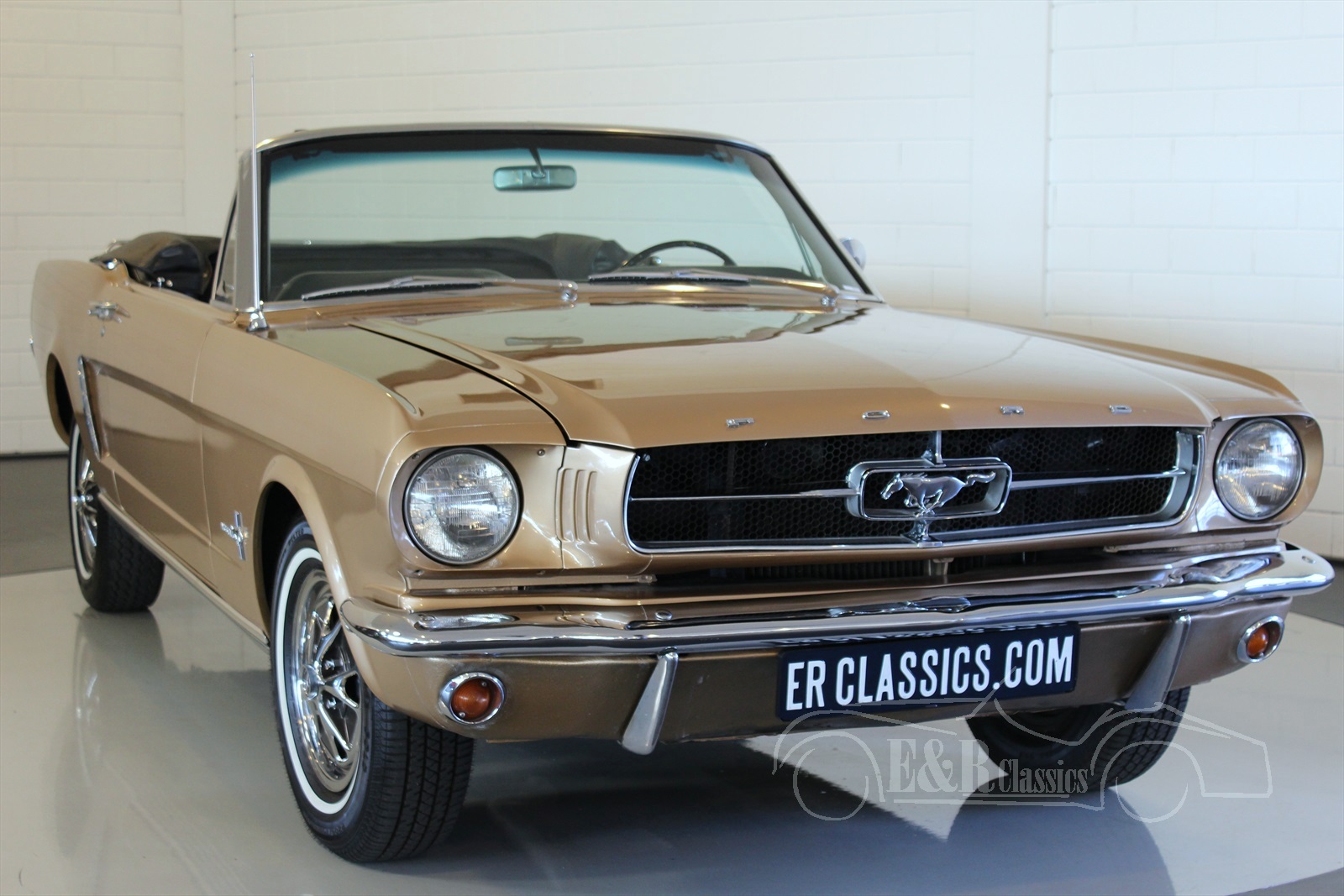 E & R Classics, your Ford Classic Car specialist!
Click here to see our inventory
What are the advantages of buying a Ford Mustang 1965 car at ER Classics?
- A great assortment of classic cars for sale
- All cars are carefully checked by the mechanics in our own workshop
- MOT, welding and interior proceedings for your Ford Mustang 1965 car
- Our specialised oldtimer mechanics can take care of all proceedings
- We can take care of repairs, maintenance as well as customised needs
- Complete restauration of your Ford Mustang 1965 car
- We can deliver your classic car to any European country