July 14 (Bastille Day) SHOWROOM OPEN - July 21 (Belgian National Day) SHOWROOM OPEN - July and August OPEN as usual
Go to inventory
Sell my car
Mercedes-Benz 380 SL
The Mercedes-Benz R107 and C107 cars were produced from 1971-1989. It's the second longest single series ever produced by Mercedes-benz, after the G-Class. They were available under the SL (R107) and SLC (C107) model names.
Mercedes-Benz Classic Cars For Sale
The R107 took the chassis components of the mid-size Mercedes-Benz W114 model. The SL was a 2-seat convertible with standard soft-top and hardtop and optional folding seats for the rear bench.
Buying a Mercedes-Benz 380SL?
September 1981 the Mercedes-Benz 107 series continued initially as the 280, 380 and 500 SL. The V8 engines were re-tuned for greater efficiency, lost a few hp and consumed less fuel, helped by substantially numerically shorter axle ratios (that went from 3.27:1 to 2.47:1 for the 380 SL). From September 1985 the 380 SL was replaced by a new 420 SL.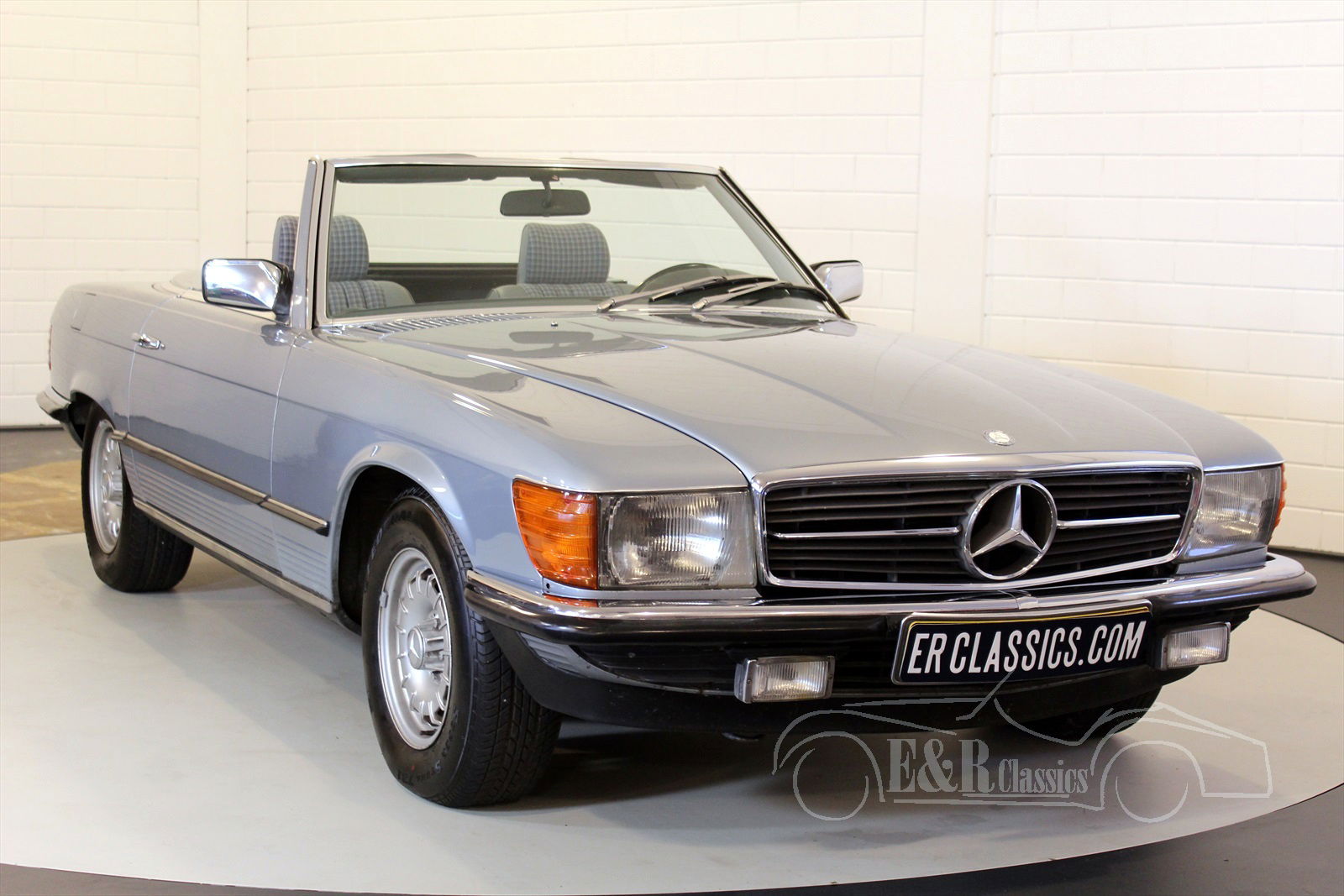 E & R Classics, your Mercedes-Benz Classic Car specialist!
Click here to see our inventory

What are the advantages of buying a Mercedes-Benz 380SL car at ER Classics?
- A great assortment of classic cars for sale
- All cars are carefully checked by the mechanics in our own workshop
- MOT, welding and interior proceedings for your Mercedes-Benz 380SL car
- Our specialised oldtimer mechanics can take care of all proceedings
- We can take care of repairs, maintenance as well as customised needs
- Complete restauration of your Mercedes-Benz 380SL car
- We can deliver your classic car to any European country