November 1 (All Saints Day) OPEN - Sunday November 7 EXTRA OPEN from 12:00 to 16:00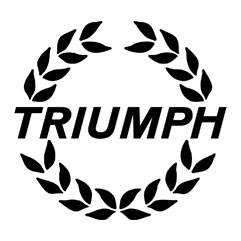 Go to inventory
Sell my car
Triumph Spitfire
The Triumph Spitfire is a small British two-seat sports car, introduced at the London Motor Show in 1962. The car was based on a design produced for Standard-Triumph in 1957 by Italian designer Giovanni Michelotti. The Spitfire was mostly based on the chassis, the engine and the running gear of the Triumph Herald sedan, but shorter and without the punch bars of the Herald. The car was manufactured at the Standard-Triumph plant at Canley, Coventry.
The Spitfire was originally designed by Standard-Triumph to compete on the small sports car market that had started since the introduction of the Austin-Healey Sprite. The Sprite had used the basic drive of the Austin A30/A35 in a light body to create a budget sports car. The idea was to use the mechanics of the Triumph Herald to underpin the new project.
Buying a Triumph Spitfire?
The Italian designer Michelotti was commissioned for the new project and came up with a traditional design. In the early 1960s, however, Standard Triumph was in financial difficulties and was unable to take the new model into production. It was only when the company was taken over by the Leyland organization that funds were available and the car was released. The Spitfire was named after the fighter aircraft of the Second World War with the same name.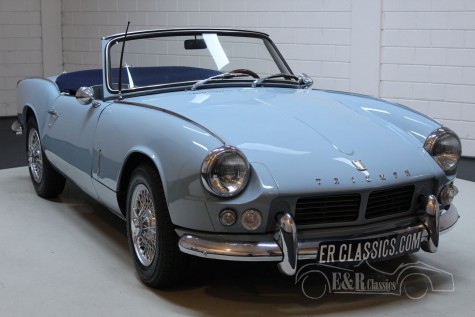 E & R Classics, your Triumph Classic Car specialist!
Click here to see our inventory
What are the advantages of buying a Triumph Spitfire car at ER Classics?
- A great assortment of classic cars for sale
- All cars are carefully checked by the mechanics in our own workshop
- MOT, welding and interior proceedings for your Triumph Spitfire car
- Our specialised oldtimer mechanics can take care of all proceedings
- We can take care of repairs, maintenance as well as customised needs
- Complete restauration of your Triumph Spitfire car
- We can deliver your classic car to any European country