Sunday February 6 SHOWROOM EXTRA OPEN from 12:00 to 16:00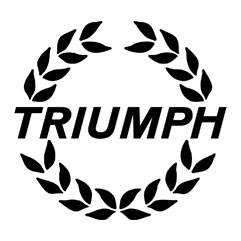 Go to inventory
Sell my car
Triumph TR4
The Triumph TR4 (1961) is a sports car built in the UK by the Standard Triumph Motor Company. The car (Code named "Zest" during development) was based on the chassis and drivetrain of the previous TR sports cars, but with a modern Michelotti styled body. 40.253 cars were built during the production years. The TR4 proved to be very successful and continued the rugged, "hairy-chested" image that the previous TRs had.
The new Triumph TR4 body style did away with the classical cutaway door design of the previous TRs to allow for wind-down (roll-up) windows (in place of less convenient side-curtains), and the angular rear allowed a boot (trunk) with considerable capacity for a sports car.
Advanced features included the first use of adjustable fascia ventilation in a production car and the option of a unique hard top that consisted of a fixed glass rear window with an integral rollbar and a detachable, steel centre panel. This was the first such roof system on a production car and preceded by 5 years the Porsche 911/912 Targa, which has since become a generic name for this style of top.
On the TR4 the rigid roof panel was replaceable with an easily folded and stowed vinyl insert and supporting frame called a Surrey Top. The entire hard top assembly is often mistakenly referred to as a "Surrey Top". In original factory parts catalogues the rigid top and backlight assembly is listed as the "Hard Top" kit. The vinyl insert and frame are offered separately as a "Surrey Top".
Buying a Triumph TR4?
Features such as wind-down windows were seen as a necessary step forward to meet competition and achieve good sales in the important US market, where the vast majority of TR4s were eventually sold. However, dealers had concerns buyers might not fully appreciate the new amenities so a special short run of TR3A were produced in 1961 and 1962.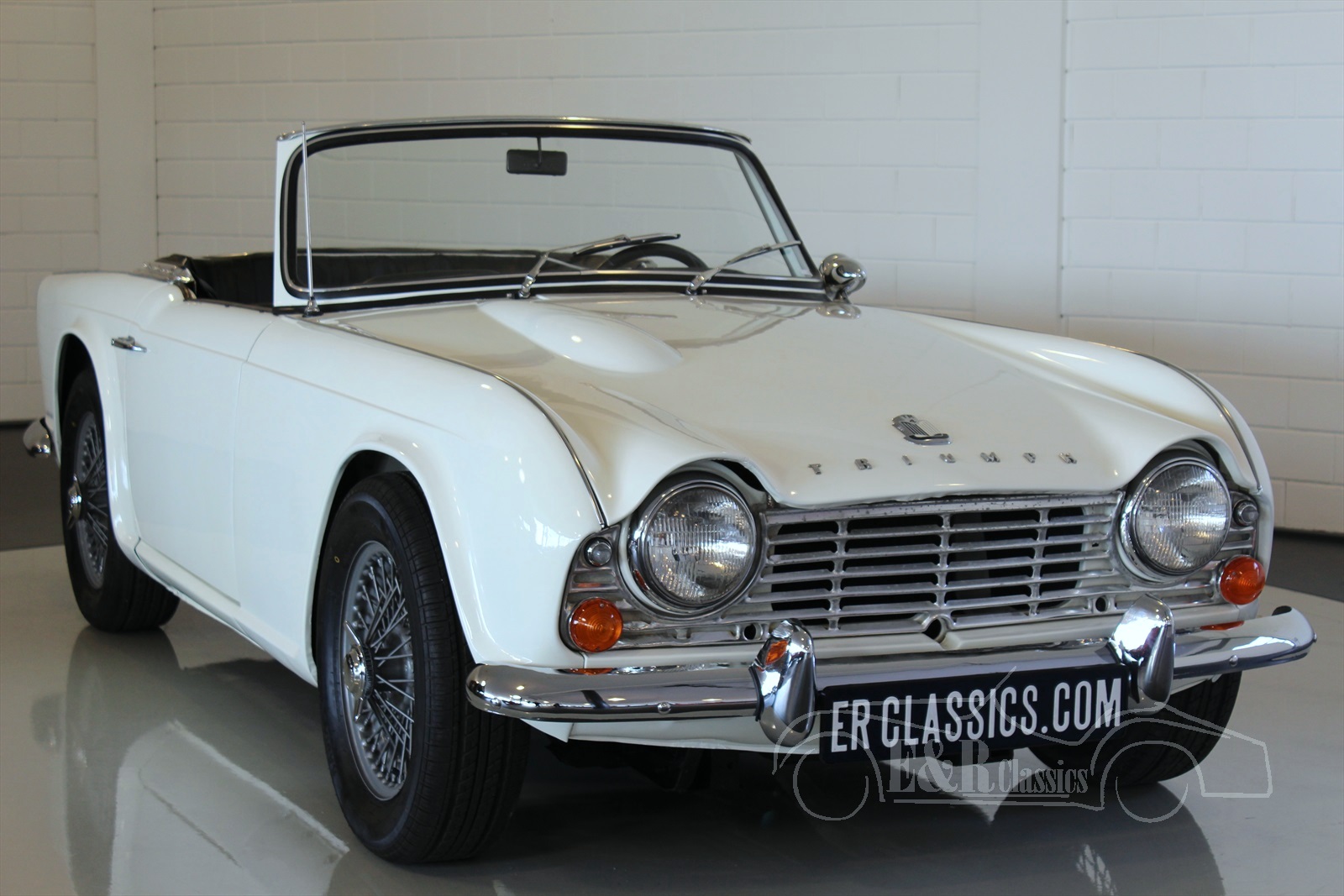 E & R Classics, your Triumph Classic Car specialist!
Click here to see our inventory

What are the advantages of buying a Triumph TR4 car at ER Classics?
- A great assortment of classic cars for sale
- All cars are carefully checked by the mechanics in our own workshop
- MOT, welding and interior proceedings for your Triumph TR4 car
- Our specialised oldtimer mechanics can take care of all proceedings
- We can take care of repairs, maintenance as well as customised needs
- Complete restauration of your Triumph TR4 car
- We can deliver your classic car to any European country