May 26 (Ascension Day) SHOWROOM CLOSED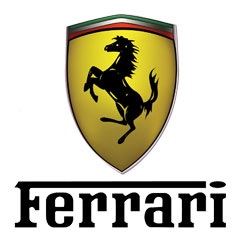 Go to inventory
Sell my car
Ferrari F430
The Ferrari F430 was produced from 2004 to 2009. The sports car is known for its stunning exterior. In a collaboration between Pininfarina and Frank Stephenson, the Ferrari F430 was designed in order to improve the aerodynamic efficiency of the Ferrari 360. Functioning as a successor of the Ferrari 360, the design of the Ferrari F430 enabled the downforce of the car to be enhanced. The biggest difference between the Ferrari 360 and the Ferrari F430 was the exterior. The bumper of the car for example included large oval openings that go back to the racing models of Ferrari from the sixties.
The Ferrari F430 includes a lot of improved and new features. The car has a 4,308 cc V8 petrol engine. The engine used creates an end to the era of the Dino racing program. The Ferrari Dino engine was used for over 50 years. The F430 has a top speed of 315 km/h (196 mph). The car can accelerate from 0 to 97 km/h (60 mph) in only 3.6 seconds. The breaks were also renewed. The development was in collaboration with Brembo and Bosch. This resulted in anew cast-iron alloy. Other features are the E-Diff and the usage of manettino steering wheel-mouthed control knob.
Buying a Ferrari F430?
The F430 has multiple variants. Firstly, the F430 Spider which is a convertible version. The car was designed by Pininfarina. The difference with the coupé is the increase in weight and the decrease in the top speeds by 5 km/h (3 mph). Secondly, the 430 Scuderia is a successor of the Ferrari 360 Challenge Stradale. As a result of a revised intake, exhaust and an ion-sensing knock-detection, the car is lighter and more powerful than the F430. The Ferrari 430 Scuderia accelerates from 0 to 100 km/h (62 mph) in 3.6 seconds. The car has a top speed of 319 km/h (198 mph). Thirdly, the Scuderia Spider 16 M. The Scuderia Spider 16 M functions as a convertible version of the 430 Scuderia. The car has some extra features, as a specially lightened front and rear bumpers. The car accelerates from 0 to 100 km/h (62 mph) in 3.7 seconds. The car reaches a top speed of 315 km/h (196 mph).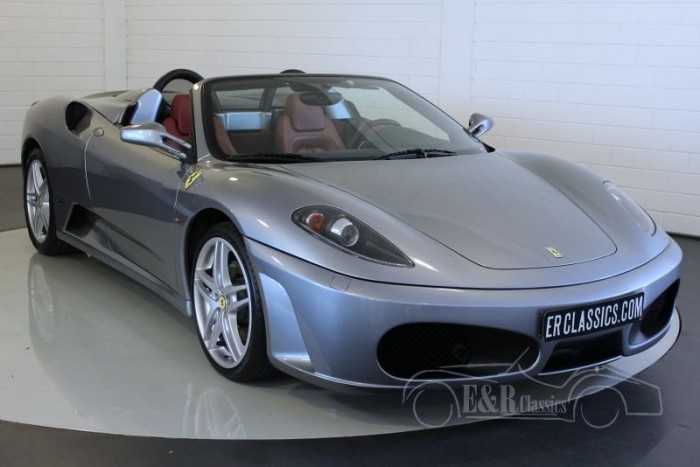 E & R Classics, your Ferrari Classic Car specialist!
Click here to see our inventory
What are the advantages of buying a Ferrari F430 car at ER Classics?
- A great assortment of classic cars for sale
- All cars are carefully checked by the mechanics in our own workshop
- MOT, welding and interior proceedings for your Ferrari F430 car
- Our specialised oldtimer mechanics can take care of all proceedings
- We can take care of repairs, maintenance as well as customised needs
- Complete restauration of your Ferrari F430 car
- We can deliver your classic car to any European country