Sunday June 4 CARS & COFFEE and SHOWROOM EXTRA OPEN (12:00-16:00)
Go to inventory
Sell my car
Ferrari 308
The Ferrari 308 GTS Targa and 308 GTB Berlinetta are V8 mid-engined, two seater sports cars produced by Ferrari from 1975 to 1985. In 1975, the 308 was replaced by the Dino 246 and upgraded to the Ferrari 328 in 1985. The 308 GTB/GTS and GT4 were mechanically similar, and also had similarities to the original Dino. Both 308s sit on the same tube platform, but the GT4 (2+2) has a longer wheelbase. The engine was a V8 with belt driven double overhead camshafts per cylinder bank. All models had a 5-speed manual transmission and a clutch-type differential lock. Suspension was fully independent, with coaxial coil springs and hydraulic dampers consisting of double wishbones and anti-roll bars on both axles; 4 wheel ventilated disc brakes were also fitted. The 308 body was designed by Pininfarina's Leonardo Fioravanti, responsible for some of Ferrari's most successful models to date, such as the Daytona, the Berlinetta Boxer and the Dino. The 308 used elements from these models as opposed to the angular GT4.
The Pininfarina style Ferrari 308 GTB was introduced at the 1975 Paris Motor Show. A notable aspect of the early 308 GTB was that the body was made entirely of glass fiber reinforced plastic. This lasted until June 1977, when the 308 switched to steel bodies. The 308 GTS Targa was introduced at the Frankfurt Motor Show in 1977. All GTS cars used a wet sump engine and had steel bodies. European GTB models kept dry-sump lubrication until 1981. 3,219 GTS and 2897 GTB cars were built between 1975 and 1980.
Bosch K-Jetronic mechanical fuel injection was added to the 308 GTBi and GTSi in 1980. At the 1982 Paris Motor Show, Ferrari introduced the 308 Quattrovalvole. The Ferrari 288 GTO (1984) is considered the first Ferrari supercar. The 288 closely resembled the styling of the European 1983 Ferrari 308 GTB QV. In 1985 Ferrari introduced the Ferrari 328. Between 1982 and 1985 Ferrari produced a total of 3042 GTS Ferraris and only 748 GTB Ferraris.
Buy a Ferrari 308 at E&R Classics
Finding a Ferrari that's right for you is priority number one. The search for your dream car often starts online. ERClassics has done everything it can to give you an idea of ​​the cars, so every car on our own site is provided with a photo report, 360 degrees images, a video and background information about the car can be found. Would you rather view the car physically? Then you can visit our showroom in Waalwijk, the Netherlands. Check our website for opening times.
High quality Ferrari 308 at E&R Classics
All carss offered by us, including the Ferrari 308, are checked against a list with 125 points. This assessment is performed by one of our own mechanics. Delivering cars that are in perfect condition is of great importance to ERClassics. The cars offered by us are therefore of high quality. If you would like more information about maintenance on a Ferrar 308 or if you are wondering what mechanics in workshops do, click here
Trade in or sell your Ferrari 308
At ER Classics you can of course buy a Ferrari 308, but we also offer the option to sell your current car or to trade it in. If you would like more information about selling or trading in your car , please contact one of our experts. You can of course also visit our showroom to discuss the possibilities.
Sell or trade in a Ferrari 308?
Maintenance on a Ferrari 308
Of course every car needs maintenance, and it can sometimes happen that something needs to be repaired. It is no different for a Ferrari 308. Because you like to keep your ferrari in top condition, a good garage is important. Any garage can provide you with maintenance, but sometimes you just need that extra bit of specialism, then you can choose to take your car to a workshop where they focus on 1 brand or type of car. The mechanics often work with the same carss and have thus specialized in maintenance or repairs on those specific cars.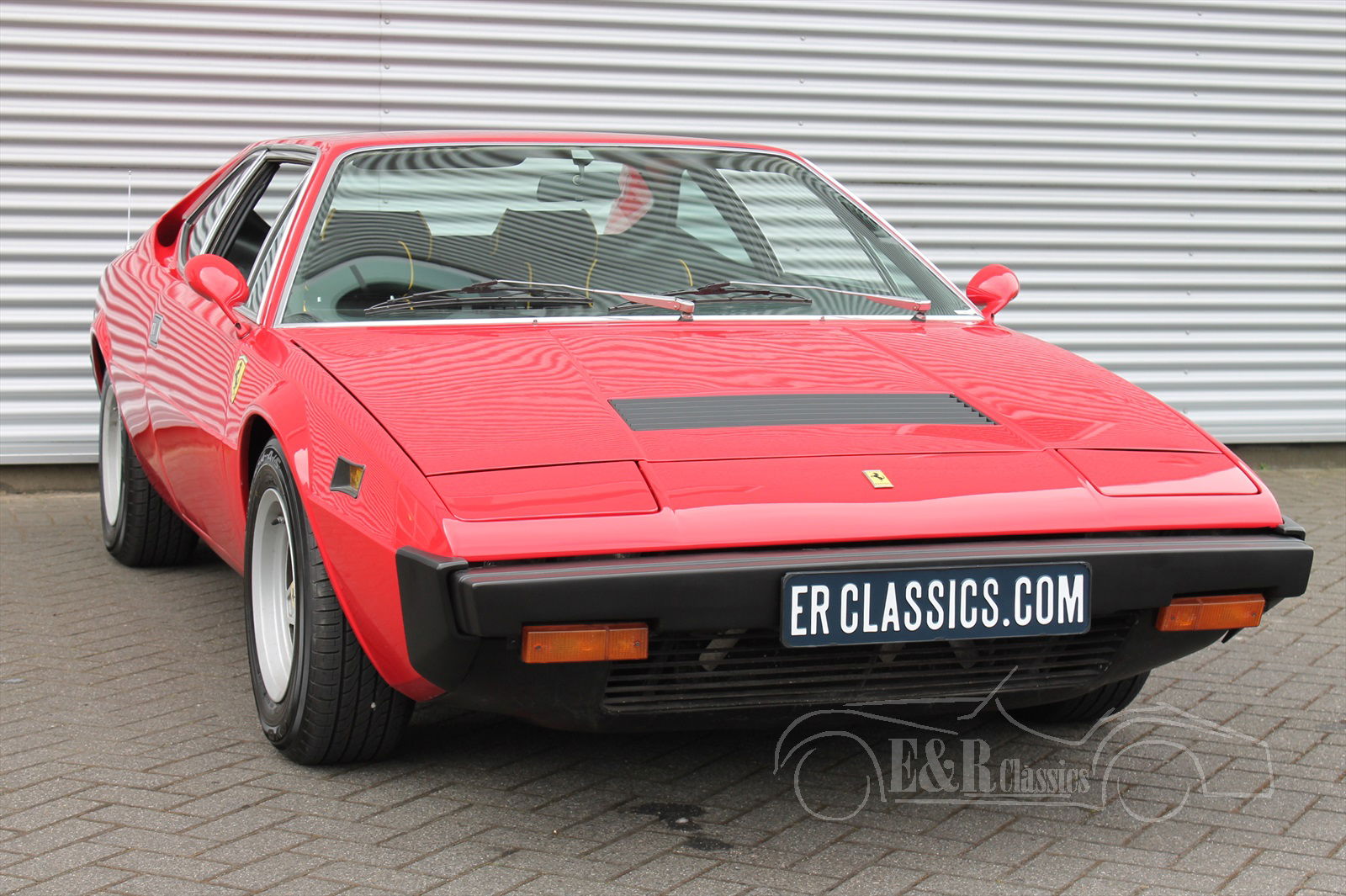 ER Classics has the right Ferrari 308 for you!
What are the advantages of buying a Ferrari 308 from ER Classics?
- Wide range of Ferrari cars for sale
- All cars have been thoroughly checked by our own workshop
- Own workshop with 20 mechanics
- Registration and inspections
- Worldwide transport to the door
- High quality and service
- Trade-in options
- Customers rate us with a 8.9
Europe's number 1 online classic car dealer
If you are looking for a beautiful Ferrari 308 , you will be assisted by one of our own experts. ERclassics has specialized in the purchase and sale of s since 2008 and can rightly call itself Europe's number 1 online classic car dealer.