May 26 (Ascension Day) SHOWROOM CLOSED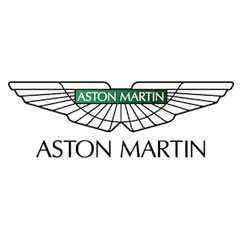 Go to inventory
Sell my car
Aston Martin DB9
The Aston Martin DB9 is a British Grand Tourer shown for the first time at the Frankfurt 2003 Auto Show. The DB9 was the successor of the DB7 and available as a coupé. The cabriolet was known as the Volante. It was the first model that was built in the Aston Martin Gaydon factory.
Aston Martin Classic Cars For Sale
The DB9 was designed by Marek Reichman and Henrik Fisker and is mostly made of aluminum. It has the VH platform chassis with the 5.9L V12 engine of the Aston Martin V12 Vanquish. Model year version 2013 had many improvements in the design, the engine and the overall driving experience. It now had 517hp and was standard delivered with carbon-ceramic brakes. It has a top speed of 295 km / h.
Buying an Aston Martin DB9?
The production of the DB9 ended after 12 years in 2016 and was replaced by its successor the DB11.
E & R Classics, your Aston Martin Classic Car specialist!
Click here to see our inventory
What are the advantages of buying a Aston Martin DB9 car at ER Classics?
- A great assortment of classic cars for sale
- All cars are carefully checked by the mechanics in our own workshop
- MOT, welding and interior proceedings for your Aston Martin DB9 car
- Our specialised oldtimer mechanics can take care of all proceedings
- We can take care of repairs, maintenance as well as customised needs
- Complete restauration of your Aston Martin DB9 car
- We can deliver your classic car to any European country