Buy safely online | Delivery to your door | Trade-in possible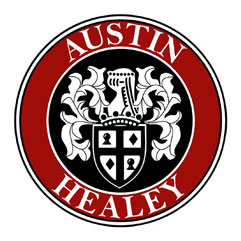 Go to inventory
Sell my car
Austin Healey 3000 Big Healey
The Austin-Healey 3000 Big Healey is a British sports car built from 1959 to 1967, and is the best known of the "big" Healey models. The car's bodywork was made by Jensen Motors, and the vehicles were assembled at the BMC Abingdon works.
The 3000 Big Healey was a successful car which won its class in many European rallies in its heyday, and is still used in competition by enthusiasts today.
The Austin-Healey 3000 Big Healey was introduced in 1959, replacing the Austin-Healey 100-6. Despite the name change, the changes were relatively minor compared to those between the original 100 and the 100-6. The wheelbase and body remained unchanged, and there remained two models, a 2+2 and a two-seater.
The original Austin Healey 3000 Big Healey has a 2912 cc I6 engine, with twin SU carburetors and Girling front disc brakes. It was only referred to as the Mark I after the Mark II was released, previously only being known as the 3000. Wire wheels, overdrive gearbox, a laminated windscreen, a heater, an adjustable steering column, a detachable hard top and two tone paint were all available as options.
Austin Healey Classic Cars For Sale
The original 3000 was built from March 1959 to March 1961 and has model designation BT7 Mark I and BN7 Mark I.
13,650 were made (2,825 BN7 Mark I, and 10,825 BT7 Mark I).
A BT7 3000 with hardtop and overdrive tested by The Motor magazine in 1960 had a top speed of 115 mph and could accelerate from 0–60 mph (97 km/h) in 11.7 seconds. A fuel consumption of 21.6 miles per imperial gallon (13.1 L/100 km; 18.0 mpg-US) was recorded.
Introduced in March 1961, the 3000 Mark II came with three SU HS4 carburettors and an improved camshaft, designated the BT7 Mark II and BN7 Mark II. However, upon the introduction of the BJ7 (2+2 seats) model in January 1962, the number of carburettors was reduced to two, (SU type HS6) because of the problems experienced with balancing three carburettors. As a result of the introduction of the BJ7, the BN7 Mark II was discontinued in March 1962, and the BT7 Mark II followed in June 1962. Externally, the main changes introduced with the BJ7 were a vertical barred front grille, wind-up windows rather than side curtains, an improved hood, and a wrap-around windscreen. Optional extras were similar to the Mark I, although the option of a factory hardtop was not available from the BJ7's introduction. From August 1961 a brake servo was also available as an optional extra, which greatly improved braking performance. The BJ7 was discontinued in October 1963 with the introduction of the 3000 Mark III.
A 3000 Mark II BT7 with hardtop and overdrive tested by the British magazine The Motor in 1961 had a top speed of 112.9 mph (181.7 km/h) and could accelerate from 0–60 mph (97 km/h) in 10.9 seconds. A fuel consumption of 23.5 miles per imperial gallon was recorded. The test car cost £1362 including taxes.
11,564 were made (355 BN7 Mark II, 5,096 BT7 Mark II, and 6,113 BJ7).
Buying an Austin Healey 3000 Big Healey?
The 3000 Mark III was launched in October 1963, and remained in production until the end of 1967 when production of Austin-Healeys ceased. Classified as the BJ8, the new model was the most powerful and luxurious of the big Healeys, with a walnut-veneer dash, wind-up windows, and a 150 hp (112 kW) engine. Improvements to the engine included a new camshaft and valve springs, and twin SU 2" HD8 carburetors, together with a new design of exhaust system. Servo-assisted brakes were now fitted as standard. Only 2+2 seat versions were made. Option extras were similar to those offered for the Mark II, the main change being that the standard interior trim was now Ambla vinyl, with leather seats being added to the list of options.
In May 1964 the Phase II version of the Mark III was released, which had a modified rear chassis to allow rear ground clearance to be increased, and subsequently, in March 1965 the car also gained separate indicators.
17,712 were made.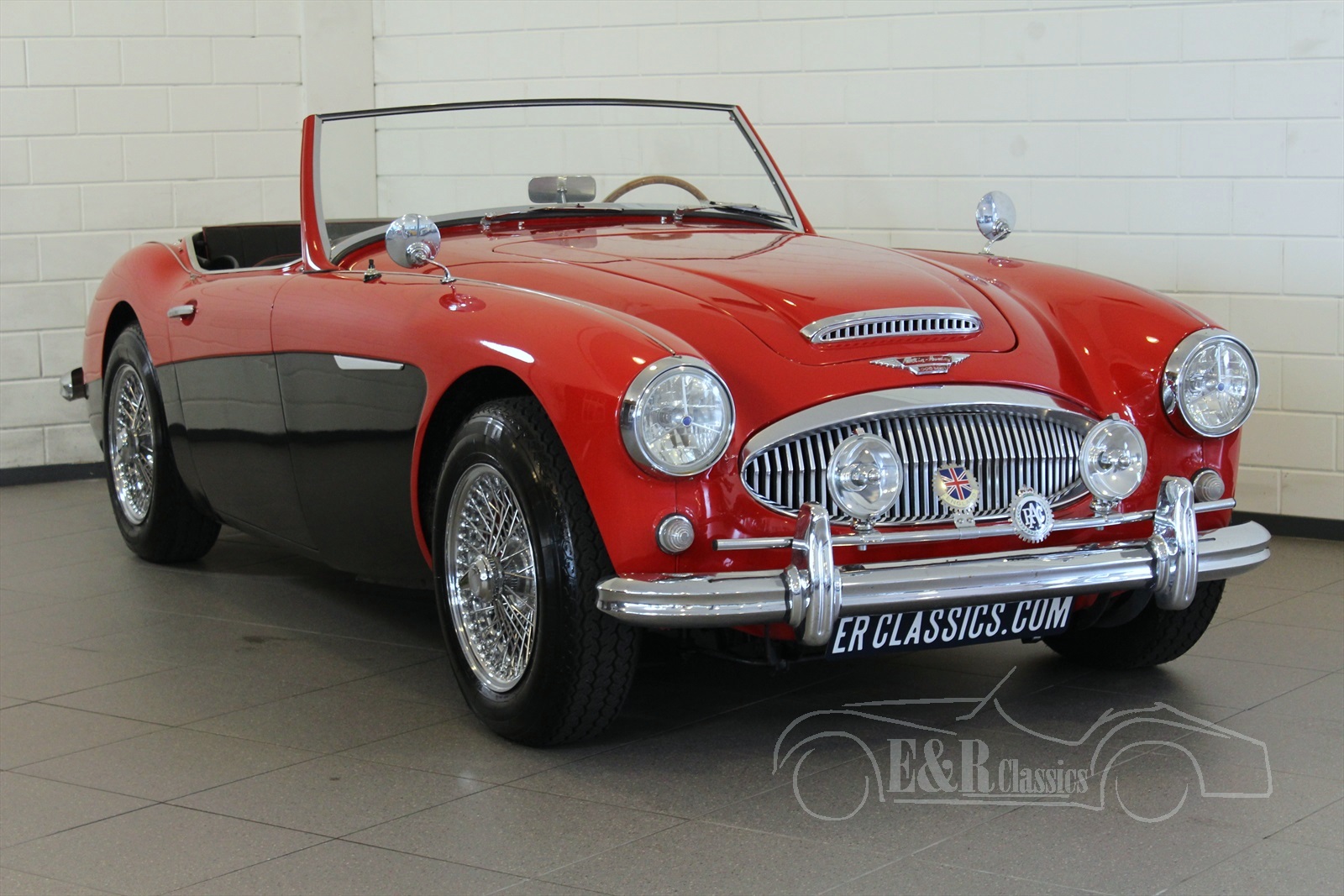 E & R Classics, your Austin Healey Classic Car specialist!
Click here to see our inventory
What are the advantages of buying a Austin Healey 3000 Big Healey car at ER Classics?
- A great assortment of classic cars for sale
- All cars are carefully checked by the mechanics in our own workshop
- MOT, welding and interior proceedings for your Austin Healey 3000 Big Healey car
- Our specialised oldtimer mechanics can take care of all proceedings
- We can take care of repairs, maintenance as well as customised needs
- Complete restauration of your Austin Healey 3000 Big Healey car
- We can deliver your classic car to any European country