May 26 (Ascension Day) SHOWROOM CLOSED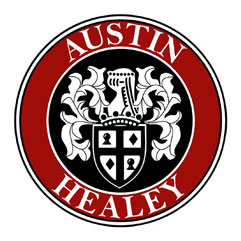 Go to inventory
Sell my car
Austin Healey 100/6
The British Motor Corporation saw the Austin Healey as an integral part of their lineup, so when the firm's engine strategy changed, it was obvious that the big sports car would have to change too. In 1956 the 100/4 became the Austin Healey 100/6. The old A90 four was considered obsolete, so it was replaced with a new straight six of about the same size.
Austin Healey Classic Cars For Sale
The redesign included a 2-inch wheelbase stretch and the repositioning of some components in the tail to make room for the addition of tiny "+ 2" rear bucket seats. Styling for the Austin Healey 100/6 was pretty much the same as it's predecessor, aside from a new oval grille, fixed windscreen, choice of wire-spoke or steel-disc wheels, and a bulged hood with a small functional air intake at the front. The big difference was the new 6-cylinder engine. This was BMC's corporate C-Series large-car unit; a big 2.64-liter cast-iron job with overhead valvegear, more powerful than the old big four (102 vs. 90 horsepower). Just like on the BN2, a 4-speed gearbox was standard, although on the Austin Healey 100/6 (designated BN4), overdrive was an additional option.
Buying a Austin Healey 100/6?
Autumn 1957 brought two important developments. First came a major strategic move as BMC decided to centralize assembly of all its sports cars; this meant that Austin Healey production moved from Longbridge to the MG factory at Abingdon. At about the same time there appeared a much-improved engine, with a revised cylinder head and more efficient manifolding that boosted peak power to 117 bhp and afforded a more sporting torque delivery. The two-seater returned as an addition to the line known as the BN6, while assembly of the BN4 was suspended until the existing inventory was cleared.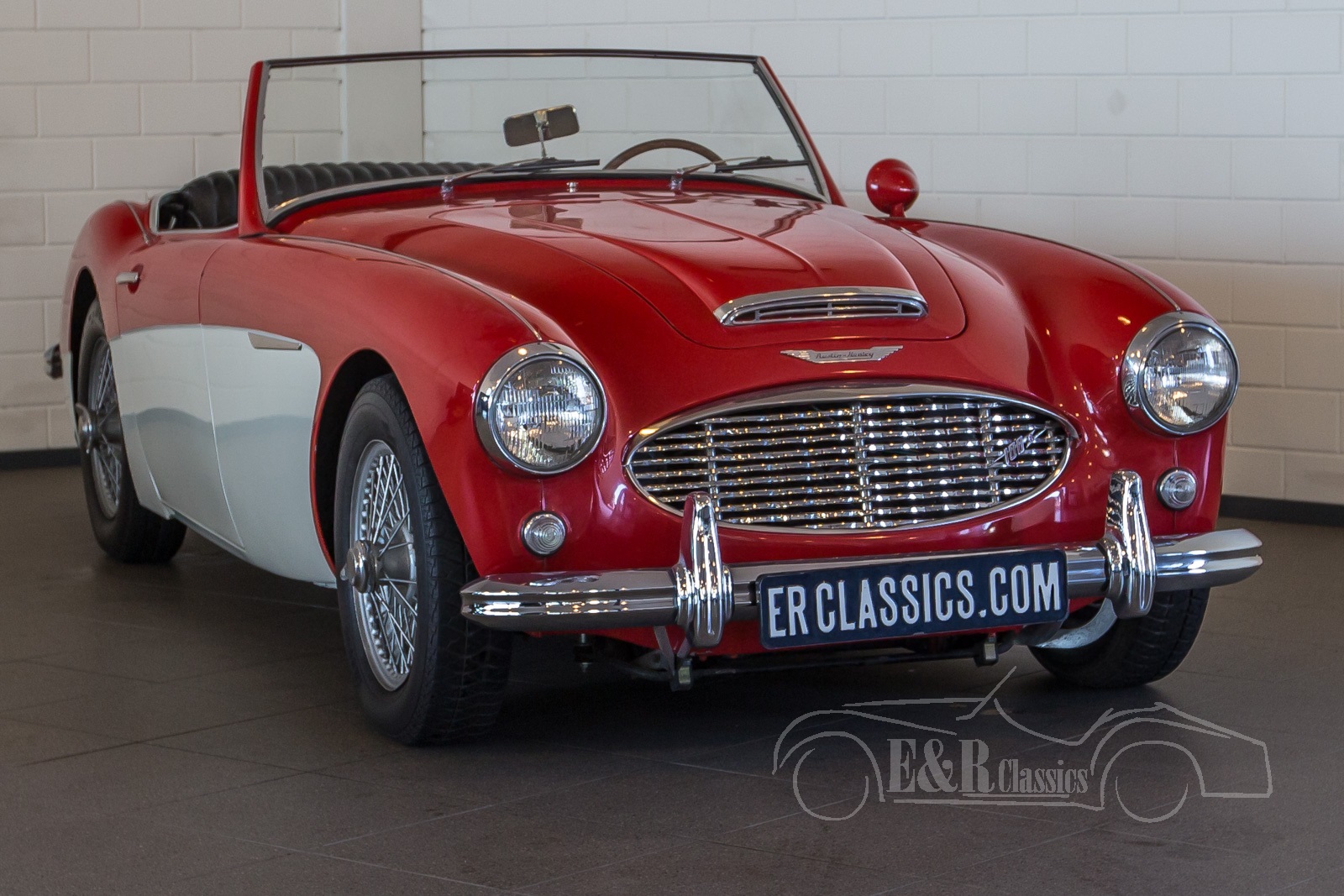 E & R Classics, your Austin Healey Classic Car specialist!
Click here to see our inventory
What are the advantages of buying a Austin Healey 100-6 car at ER Classics?
- A great assortment of classic cars for sale
- All cars are carefully checked by the mechanics in our own workshop
- MOT, welding and interior proceedings for your Austin Healey 100-6 car
- Our specialised oldtimer mechanics can take care of all proceedings
- We can take care of repairs, maintenance as well as customised needs
- Complete restauration of your Austin Healey 100-6 car
- We can deliver your classic car to any European country