May 26 (Ascension Day) SHOWROOM CLOSED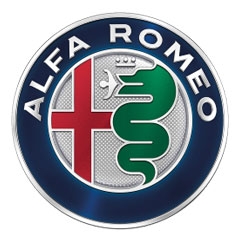 Go to inventory
Sell my car
Alfa Romeo GTV
The Alfa GTV was manufactured from 1994 to 2004. The abbreviation GTV stands for Gran Turismo Veloce which means fast grand touring. The GTV functioned as successor for the Alfetta GTV coupé. The car was designed by Enrico Fumia. Fiat became the owner of Alfa Romeo in 1986, which resulted in the delay of the GTV. The intention of the GTV was to re-establish the sporty coupe tradition of Alfa Romeo. After the approval of the design by the CEO of Fiat, Vittorio Ghidella, Walter de Silva was responsible to complete the details of the car just as the design of the interior. The GTV was officially launched at the Geneva Motor Show in March 1995.
Alfa Romeo Classic Cars For Sale
Several changes were made to the car in 1997. The car got a new engine. The exterior of the car also received some changes such as a new wheel design which provides extra space for the larger rakes and the red four-pot calipers. The interior of the car was renewed with leather seats from MOMO which were offered in multiple colours. The colour of the seats matches for example the colour of the carpet and the colour of the optional coded stitching. Furthermore the car had a new three-spoke steering wheel.
Buying a Alfa Romeo GTV?
In 1998 new changes were applied to the car, mainly to the interior. The car got for example a new centre console and a different instrument cluster. The changes made to the exterior of the car included chrome frame around the grille and colour-coded side skirts and bumpers. Moreover, a new engine was introduced. The dashboard became available in two new colours, red and blue, in addition to the standard black. In 2000, the engines were revamped to comply with new Euro3 emission standards. The exterior of the car was changed in 2003. The car received a new grille and different front bumpers with offset number plate holder. The interior had some small changes, for example the change of colour of the instrument illumination.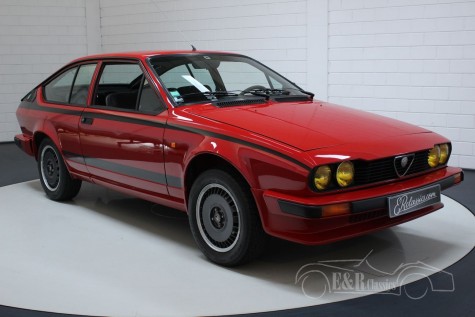 E & R Classics, your Alfa Romeo Classic Car specialist!
Click here to see our inventory
What are the advantages of buying a Alfa Romeo GTV car at ER Classics?
- A great assortment of classic cars for sale
- All cars are carefully checked by the mechanics in our own workshop
- MOT, welding and interior proceedings for your Alfa Romeo GTV car
- Our specialised oldtimer mechanics can take care of all proceedings
- We can take care of repairs, maintenance as well as customised needs
- Complete restauration of your Alfa Romeo GTV car
- We can deliver your classic car to any European country