Buy safely online | Delivery to your door | Trade-in possible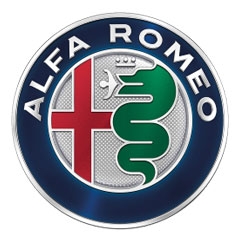 Go to inventory
Sell my car
Alfa Romeo Giulietta
The Alfa Romeo Giulietta has been produced since 1954. The first Giulietta was unveiled at the Turin Motor Show in 1954. The car was a Sprint 2+2 coupé that was designed by Franco Scaglione. At the Turin Motor Show in 1955, the 4-door saloon Berlina was introduced. Shortly after that, the Giulietta Spider was unveiled. In 1957, the Giulietta T.I. was unveiled. The car was more powerful than the Berlina and had a slightly different exterior.
Alfa Romeo Classic Cars For Sale
In 1959, the Giulietta Berlina got revised. The car was unveiled at the Frankfurt Motor Show in 1959. The car experienced some mechanical and exterior changes. The fuel pump was for example moved to a lower position. The exterior of the car got for example a revised front end and new grilles with chrome frames. The rear of the car got for instance larger tail lights. The interior of the car was more organised and included new cloth material. In 1961, the Giulietta Normale and the T.I. got revised engines and new exhaust systems. The car was now almost able to reach 160 km/h (99 mph). The exterior and interior of the car also got minor changes. The inside of the T.I. had individual seats, instead of bench seats. The side grilles on the exterior were now pieced together with the centre shield.
Buying a Alfa Romeo Giulietta?
The Alfa Romeo Giulietta type 116 was a small executive saloon car. The car was produced from 1977 to 1985. The design of the car was based on the chassis of the Alfa Romeo Alfetta. In 1977, two models were available, namely the Giulietta 1.3 and the Giulietta 1.6. Within a couple of years, the Giulietta 1.8 and the Giulietta Super were unveiled. In 1981, the Giulietta received some small changes to the interior and exterior. The car received plastic protection around the lower body. On the interior, the car got a new steering wheel and new seats. The instrument panel and the centre armrest were also renewed. The Giulietta Turbodelta was unveiled at the Paris motor show in 1982. The Turbodelta was a special version that included a powerful 1,962 cc engine. A year later, in 1983, the Giulietta was presented with minor changes to several parts of the car, such as the dashboard, the instruments and the bumpers.
E & R Classics, your Alfa Romeo Classic Car specialist!
Click here to see our inventory
What are the advantages of buying a Alfa Romeo Giulietta car at ER Classics?
- A great assortment of classic cars for sale
- All cars are carefully checked by the mechanics in our own workshop
- MOT, welding and interior proceedings for your Alfa Romeo Giulietta car
- Our specialised oldtimer mechanics can take care of all proceedings
- We can take care of repairs, maintenance as well as customised needs
- Complete restauration of your Alfa Romeo Giulietta car
- We can deliver your classic car to any European country