Buy safely online | Delivery to your door | Trade-in possible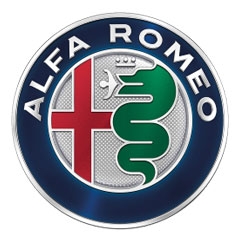 Go to inventory
Sell my car
Alfa Romeo Giulia
The Alfa Romeo Giulia was manufactured from 1962 to 1978. The Giulia was meant to replace the Giulietta. The Giulia TI was unveiled at the circuit of Monza. The exterior of the car wasn't anything like the Giulietta with its square shaped roofline, bonnet and boot. The Giulia TI was designed by Orazio Satta Puliga. The capacity of the car improved, which resulted in a top speed of 166 km/h. The Giulia was a success. Not long after the appearance of the TI, the Giulia TI Super was introduced in 1963. However, only 501 cars were manufactured. Due to road tax, Alfa Romeo unveiled a car in 1964 that included a smaller engine. The car, named the Giulia 1300, has a top speed of 155 km/h. Over 30.000 cars were manufactured.
Alfa Romeo Classic Cars For Sale
In 1962, the Spider, Sprint and Sprint Speciale were manufactured. The cars included a revised 1.6 litre engine. The Sprint Speciale differed itself with its elegant coupé. The Sprint was produced until 1964, the Spider until 1965 and the Sprint Speciale until 1966. In 1963, a new model was designed by Bertone, namely the Giulia Sprint GT. Three years later, the car received a more powerful engine. The Sprint GT was renamed to Giulia Sprint GT Veloce. The Giulia also included multiple competition models, namely the GTA and the Junior Zagato.
Buying a Alfa Romeo Giulia?
In June 2015, Alfa Romeo unveiled a compact executive car, namely the 952. The car had the purpose to go back to the roots of Alfa Romeo. Alfa Romeo wants to manufacture cars that are able to make every day rides just as well as track races. Differing from its predecessors, the 952 got an engine with rear-wheel drive. Alfa Romeo planned to unveil the car in 2012. However, this delayed tremendously. The car was not unveiled until 2015.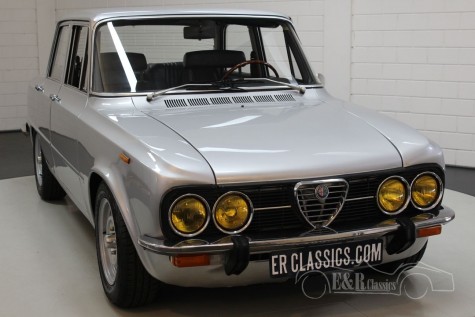 E & R Classics, your Alfa Romeo Classic Car specialist!
Click here to see our inventory
What are the advantages of buying a Alfa Romeo Giulia car at ER Classics?
- A great assortment of classic cars for sale
- All cars are carefully checked by the mechanics in our own workshop
- MOT, welding and interior proceedings for your Alfa Romeo Giulia car
- Our specialised oldtimer mechanics can take care of all proceedings
- We can take care of repairs, maintenance as well as customised needs
- Complete restauration of your Alfa Romeo Giulia car
- We can deliver your classic car to any European country