May 26 (Ascension Day) SHOWROOM CLOSED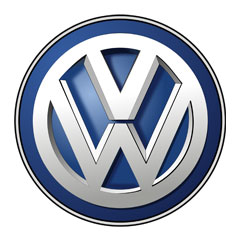 Go to inventory
Sell my car
Volkswagen Golf
The Volkswagen Golf is a small family car produced by the German manufacturer Volkswagen since 1974. The original Golf Mk1 was a replacement for the Volkswagen Beetle. The Golf is the best selling model from Volkswagen. Initially the Golf production consisted largely of three-door hatchback models. Other variants are a 5-door hatchback, station wagon, cabriolet and sedan.
Volkswagen Classic Cars For Sale
Golf 1
In May 1974 Volkswagen released the first generation Golf as a modern front-wheel drive replacement for the Volkswagen Beetle. Subsequent variations included the Golf GTI, a diesel version, the Jetta version of the notchback sedan and the Golf Cabrio. In the US and Canada the Golf Mk1 was sold as the Volkswagen Rabbit and in Mexico as the Volkswagen Caribe. Between 1984 and 2009, a facelifted version of the Golf Mk1 was produced in South Africa as the Citi Golf.
Buying a Volkswagen Golf?
Golf 2
The second generation Golf came in September 1983. This model had a larger wheelbase while the overall look of the Golf 1 was retained in a more rounded shape. Although most of the left-driven markets were already equipped with the Golf 2 at the end of 1983, this model did not arrive in the United Kingdom until March 1984. The Golf 2 GTI had from the start a 1.8-liter 8-valve fuel injection engine, and 1985 saw a version with 16 valves. The first four-wheel drive Golfs also came that same year. There was no Golf 2 based cabriolet model; instead, the Golf 1 Cabrio was continued during the entire production run of Golf 2.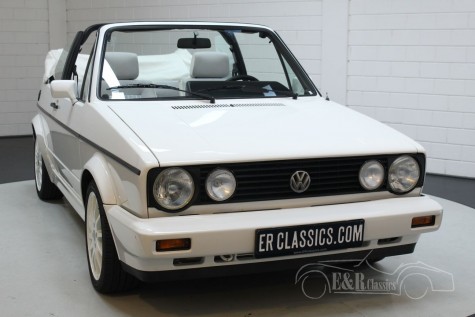 E & R Classics, your Volkswagen Classic Car specialist!
Click here to see our inventory
What are the advantages of buying a Volkswagen Golf car at ER Classics?
- A great assortment of classic cars for sale
- All cars are carefully checked by the mechanics in our own workshop
- MOT, welding and interior proceedings for your Volkswagen Golf car
- Our specialised oldtimer mechanics can take care of all proceedings
- We can take care of repairs, maintenance as well as customised needs
- Complete restauration of your Volkswagen Golf car
- We can deliver your classic car to any European country