May 26 (Ascension Day) SHOWROOM CLOSED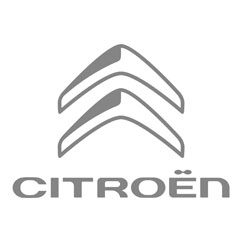 Model
Go to inventory
Sell my car
Citroën 2CV
The Citroën 2CV was produced for over 42 years. The car was designed by Flaminio Bertoni. After the death of Andre Citroën and the takeover of the company by Michelin, the new leader of Citroën decided to develop a car that would support the great amount of farmers that lived on the countryside of France. A survey was held by Jacques Duclos to unravel the demands of the France civilization. The outcome of that survey was quite clear. The France civilization was unable to afford a car. Therefore, Citroën decided to create a low-priced car that was able to live up the standards of the inhabitants. The Citroën 2CV was also referred to as an umbrella on wheels by project leader Pierre-Jules Boulanger. The car was required to meet two standards, after taking the survey into regard. Firstly, the car needed to be able to transport multiple people while at the same time transport 50 kilos of farm goods. Secondly, the car needed to be comfortable enough to enable the driver to transport a basket of eggs over a rough field without breakage.
The first prototype of the Citroën 2CV only had one headlight, in order to save money. However, the car was mistaken for a motorcycle which forced Citroën to change the prototype. In 1939, Citroën desired to present a prototype at the salon of l'Automobile in October. However, due to the WO II the Salon was cancelled and Citroën was unable to present the prototype. Eventually, Citroën got the opportunity to unveil the car in 1948 at the Paris Salon. In 1949 the first 2CV had a top speed of 65 km/h (40 mph). The car only had one tail light and the wiper speed was dependent of the speed of the car. Even though the 2CV experienced a lot of criticism by the press, the car had a great impact on the France inhabitants with a low income. In no time, production increased to more than 6000 units in 1950.
Buying a Citroën 2CV?
In 1948 the car was equipped with an air-cooled 375 cc engine, designed by Walter Becchia and Lucien Gerard. Over the years, there were not made many changes to the engine. The only change that was made was the capacity of the engine. In 1955 the car had a 425 cc engine. Thirteen years later, in 1968, the car was given an 602 cc engine. This resulted into the change of the tax classification of the car, which led to the car to become a 3CV. The name of the car stayed the same. An exceptional feature of the car was the gearstick, because the gearstick came horizontally out of the dashboard and its handle curved upwards.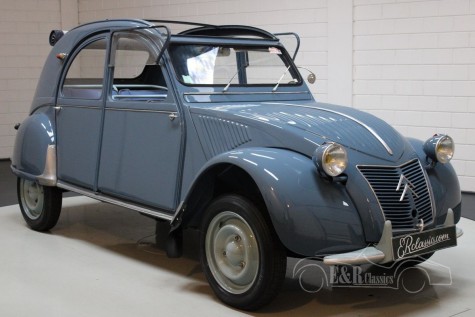 E & R Classics, your Citroën Classic Car specialist!
Click here to see our inventory
What are the advantages of buying a Citroën 2CV car at ER Classics?
- A great assortment of classic cars for sale
- All cars are carefully checked by the mechanics in our own workshop
- MOT, welding and interior proceedings for your Citroën 2CV car
- Our specialised oldtimer mechanics can take care of all proceedings
- We can take care of repairs, maintenance as well as customised needs
- Complete restauration of your Citroën 2CV car
- We can deliver your classic car to any European country